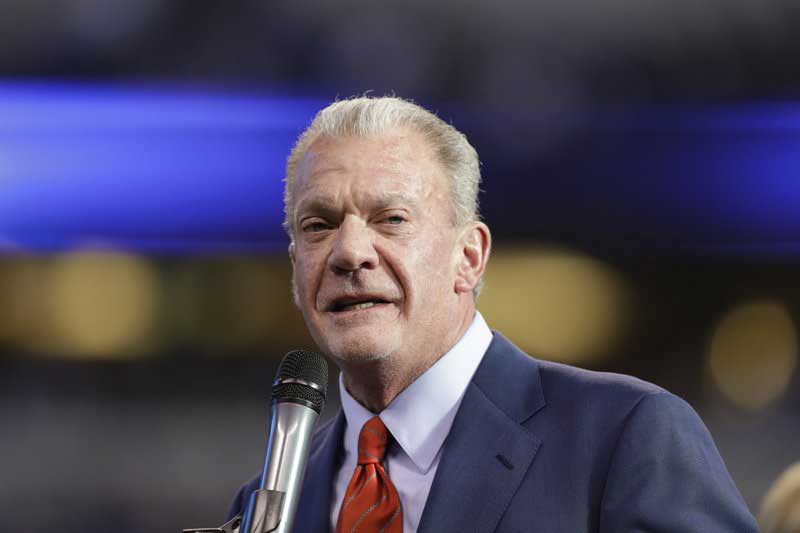 The Dan Snyder case, the owner of the Commanders, continues to make waves in the world of the NFL. While the strong man of the franchise would brandish the threat of compromising files on his peers, his Colts counterpart does not seem to be moved.
Jim Irsay said on the sidelines of a league meeting that it would surely be good to end the Snyder era in the federal capital.
"I believe there is merit in removing Dan Snyder from his role as owner of Commanders," Irsay said.
If no action has been taken by the league, Irsay seems decided.
" We need to act. »
The Indianapolis strongman also said he believes the NFL has the 24 owners needed to validate Snyder's ouster and force the sale of the team.
The Commanders responded quickly with a statement that called Irsay's remarks " moved but not surprising", while ensuring that there was no question for Snyder to sell his franchise.
Vibe.
Jerry Jones confuses Robert Kraft
The meeting of the owners which took place on Tuesday was decidedly agitated. According to ESPN, there was a very tense moment between Jerry Jones and Robert Kraft. As the owners passed a measure to open negotiations for a new contract for Roger Goodell, Jones was the only one to oppose the measure. Kraft would have expressed his adhesion to the group, when the boss of the Cowboys would have launched a tense exchange.
"Jones: Don't fuck with me

Kraft: sorry?

Jones: Don't blame me. »
Vibe. Bis.
The measure ultimately passed by 31 votes to Jones's.