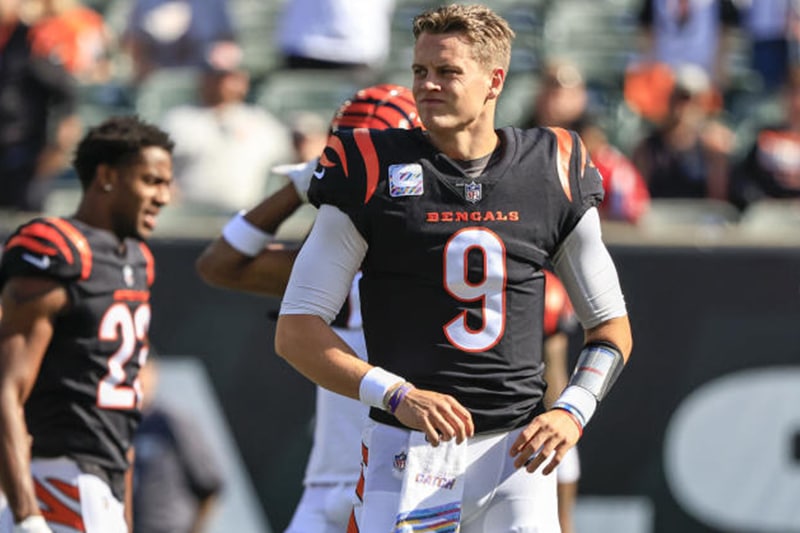 It's a novelty this year, the 50 journalists who vote for the end-of-season trophies have chosen several names. In short: rather than choosing a single name per category, they chose five men for the MVP, in the order of their preference. Points are then awarded to each player according to their ranking in the votes: 5 for the first, then 3, 2 and 1 point. And bam, that's a winner.
For the other trophies, the journalists were asked to choose three names, always in order of preference.
This novelty, in addition to allowing more players to be mentioned, obviously allows a new teaser. Because this Wednesday, the Associated Press announced the names of all the finalists, ie those who had the most votes. Even if the chips are down, it therefore helps to tighten the suspense.
Without too much surprise, the main quarterbacks are there for the title of MVP. Among offensive players, Justin Jefferson must also face only pitchers.
Note that Brock Purdy only needed five regular season games to slip into the conversation for the title of offensive rookie of the year. Because, we remind you, it is only on the regular season that the vote is based.
The winners will be announced at the NFL Honors on February 9.
NFL MVP
Josh Allen, Bills
Joe Burrow, Bengals
Jalen Hurts, Eagles
Justin JeffersonVikings
Patrick MahomesChiefs
Offensive Player of the Year
Jalen Hurts, Eagles
Justin JeffersonVikings
Patrick MahomesChiefs
Defensive Player of the Year
Nick Bosa, 49ers
Chris JonesChiefs
Micah Parsons, Cowboys
Comeback Player of the Year
Saquon Barkley, Giants
Christian McCaffrey, 49ers
Geno Smith, Seahawks
Coach of the Year
Brian Daboll, Giants
Doug Pederson, Eagles
Kyle Shanahan, 49ers
Offensive Rookie of the Year
Brock Purdy, 49ers
Kenneth Walker, Seahawks
Garrett Wilson, Jets
Defensive Rookie of the Year
Ahmad "Sauce" Gardner, Jets
Aidan Hutchinson, Lions
Tariq Woolen, Seahawks
Assistant Coach of the Year
Ben Johnson, OC Lions
DeMeco Ryans, 49ers DC
Shane Steichen, Eagles OC