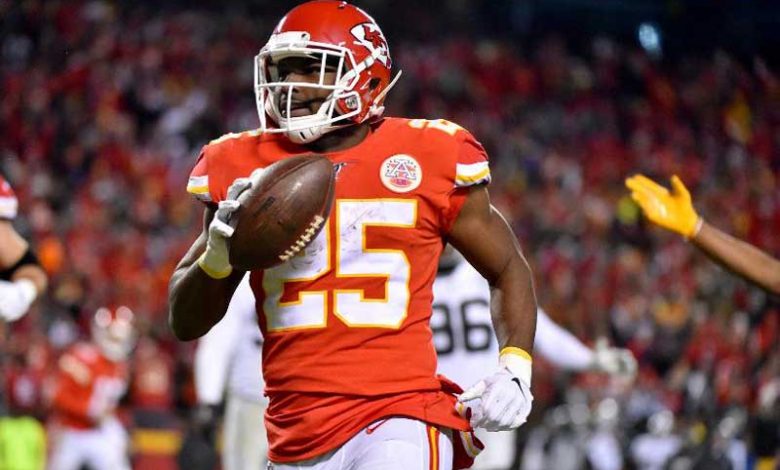 The least we can say is that Shady has a clear opinion on his former coach.
A few days ago, Eric Bieniemy joined the Commanders as offensive coordinator. After 10 seasons in Kansas City and two championship rings, the technician leaves the Chiefs and their head coach Andy Reid. For some, this will allow him to put his knowledge and qualities at the service of another franchise.
For others, however, this emancipation from Andy Reid's cup will reveal Bieniemy's shortcomings. This week, we discovered that LeSean McCoy, who knows Eric Bieniemy (and Andy Reid) well, is rather part of the second category.
"What is its true value? What makes him a good offensive coordinator? ", he first wondered about FS1 before resuming. "The problem is that most of the people who write on social media to say that he should have a job here or there, have never played for him. For my part, I have been in the meetings where he was there. He doesn't deal with aerial play at all. All the games you see are Andy Reid's. »
LeSean McCoy could have stopped there, but the one who played under Andy Reid between 2009 and 2012 in Philadelphia before joining Reid and Bieniemy in Kansas City in 2019 continues:
"If we talk about an offensive coordinator, I can tell you, for example, what makes Brian Daboll a very good coordinator. I can tell you what makes Andy Reid or Doug Pederson great coaches. But what really makes Eric Bieniemy a good coach? When we did video sessions to correct receivers, runners, quarterbacks, he never speaks. Andy Reid does it all. »
Jamaal Charles to the rescue
We don't know if Eric Bieniemy will be good with the Commanders, one thing is certain he arrives in the federal capital with a new suit tailored by LeSean McCoy. Luckily for him, McCoy's words caused a stir. Starting with Jamaal Charles, another running back passed under the orders of Eric Bieniemy who is much more tender with his former coach.
"I totally disagree with Shady. Eric Bieniemy coached me for four years and taught me so much. I am still in contact with him. […] He deserves to be a head coach. »
I have to disagree with you Shady. Bieniemy Coach me 4 years I learned so many things for EB and I still keep in contact with him a great husband and father. He deserves to be a head coach. https://t.co/P5Tym1BBd4

—Jamaal Charles (@jamaalcharles) February 21, 2023