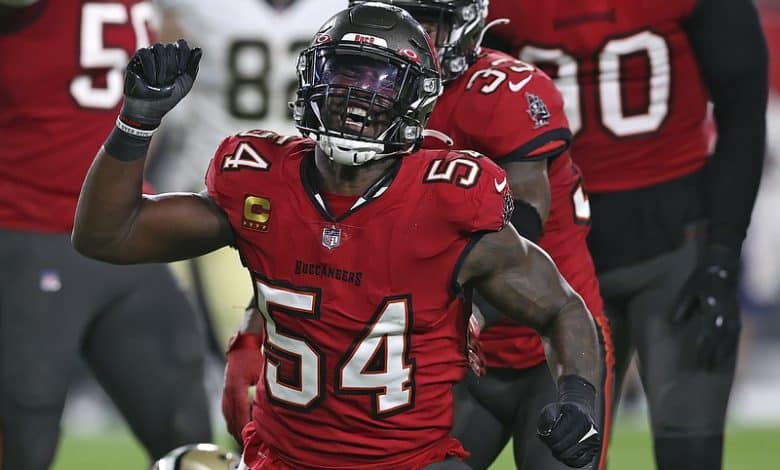 Jason Licht's day is very active. After signing Baker Mayfield for a season, the Buccaneers have also extended one of their historic players. CBS has announced that Lavonte David will return for a 12th season in Tampa Bay, with a guaranteed salary of $7 million.
Drafted in the 2nd round of the 2012 draft by the Bucs, Lavonte David has never left Florida since the start of his professional career. All-Pro, Pro Bowler and Super Bowl winner in the 2020 season, he's been the anchor of the defense for many, many years and, now 33, is still a leader for his lifelong franchise.
If his contract only covers next season, Lavonte David had indicated during the week of the Super Bowl on the microphone of local radio WDAE that he wanted, like Ronde Barber and Derrick Brooks before him, to retire without having known as the Buccaneers jersey. This contract extension goes in this direction.