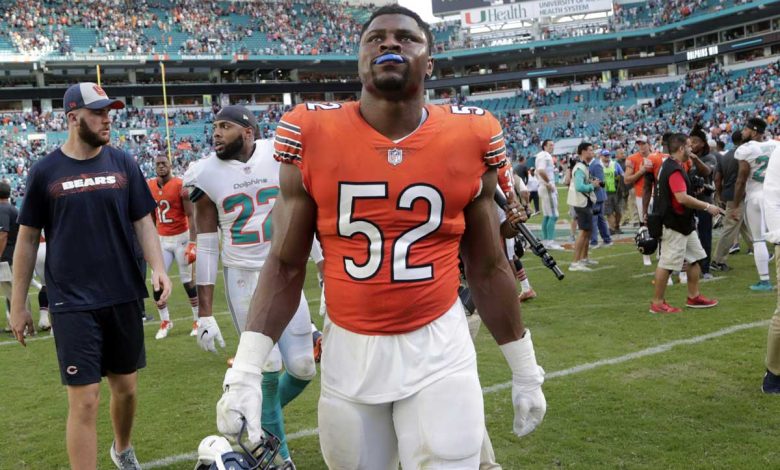 According to insider Ian Rapoport, the Chargers are buying edge rusher Khalil Mack. As compensation, the Bears receive a 2022 2nd-round draft pick and a 2023 6th-round draft pick.
The compensation may seem low for a player of this level, but his age of 31, his injury in 2022 and especially the 63 million dollars remaining on his contract, probably did not allow him to obtain more: the weight of a contract always comes into play when negotiating a trade.
In 2021, Khalil Mack had only been able to play the first 7 games before injuring his foot. He had nevertheless signed 6 sacks during these 7 games. In 2021, the Chargers have grounded opposing quarterbacks just 35 times (20th NFL total). Note that the Los Angeles coach knows Khalil Mack well, since Brandon Staley was the Bears linebackers coach in 2018. That season, Khalil Mack had signed 47 pressures and 12.5 sacks.
Khalil Mack is the author of 77 sacks in 8 seasons and his duet with Joey Bosa should give nightmares to Patrick Mahomes and newcomer Russell Wilson. He will also find, twice a year, his former quarterback Derek Carr.
The Bears give themselves some salary margin when rebuilding: new coach-manager duo and young quarterback.