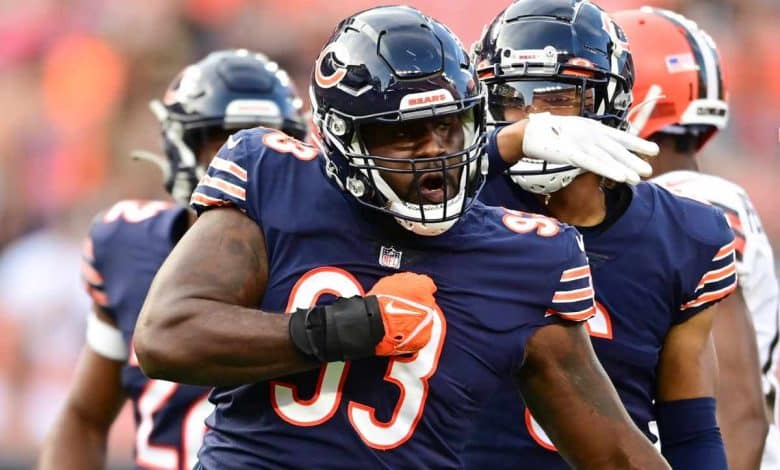 The Bears haven't beaten the Packers since 2028. That's eight straight losses.
However, Justin Jones does not disassemble. Asked by the Chicago Sun Times, the defensive tackle let loose on Green Bay supporters.
"I would have liked Aaron Rodgers to play one more year with Green Bay. We went there and we played pretty well. But they got away from us in the end. They won.

But their supporters are really bad. I wanted to meet there to face them, beat them and have Rodgers there to see that. The fact that he's gone is cool. I guess it's better for him not to be here anymore. But yeah, I'm ready to take matters into my own hands. It's a good time to be a Bears fan. »
Inevitably, easier to display its ambitions after the departure of Rodgers. The quadruple MVP has a record of 25 wins and only 5 losses against Chicago.
But apparently, it's mostly the style of the Green Bay supporters that doesn't pass.
"We're not even playing, and they're talking and whistling. What are we talking about here? Half know nothing about American football. It's weird. »
Fewer mercenaries, more cohesion
Jones is a defensive tackle who had 3 sacks last season. Selected in the third round by the Chargers in 2018. He joined the Bears in 2022 at the end of his rookie contract. If he doesn't have a huge resume, he is outspoken. Even about his team.
He did not hesitate to point out the decisions of his leaders to separate from Roquan Smith and Robert Quinn, as well as the signing of many players on short contracts.
"When you have a bunch of guys on one-year contracts and they're all thinking about what they'll be doing next year, it's a bit hard to build a tight group. »
A situation that has evolved in the right direction in recent months. Now Jones welcomes the arrival of DJ Moore to help Justin Fields, or the qualities of some of his defense colleagues. With a clear goal: beat the Packers and end the eight-game losing streak.
"I'm ready to go back. I want to go out there and tear them down on their turf. I want to hear them whistle then. That's what I'm waiting for. »