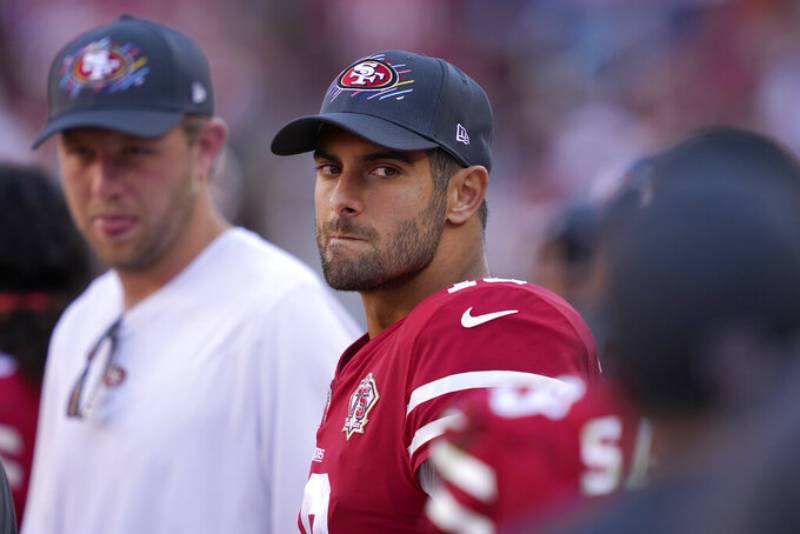 Jimmy Garoppolo will not play his second Super Bowl with the 49ers. And he may not play everything with San Francisco anymore.
The quarterback has only one year left on his contract, and his bosses selected Trey Lance in third position in the last Draft. During his end-of-season press conference, Garoppolo ended with a message that really leaves no doubts.
"It was quite an adventure. I love you. See you soon, "he said to the camera, in what seems to be an obvious message to the supporters of his current team.
If Kyle Shanahan and John Lynch ensure for the moment that nothing is decided, the tone of Garoppolo says something else.
"I spoke to John yesterday about finding the right destination and what the future holds, doing things right. I have a long career ahead of me. I can't wait to see the opportunities that come our way. I just want to go to a team that wants to win. That's really why I play. I'm here to play American football, to win games. As long as I have that and good people around me, I think the rest will follow. "
Arrived in 2017 in San Francisco, he only played all the games of a regular season once. It was 2019, and the Niners had reached the Super Bowl. This year, he played 15 of 17 games, and his team was in the conference finals.
Garoppolo is still only 30 years old.