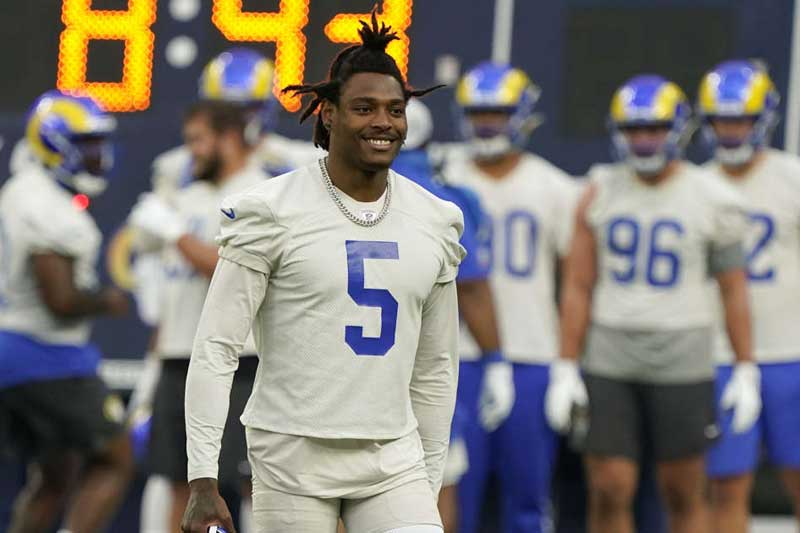 The Rams led 13-9 when their defense put Tom Brady and the Buccaneers in check on a fourth attempt with 1:57 remaining.
Gameover? No. The Los Angeles offense returns the ball after just three attempts. And the defense must again confront Brady. Except that this time, the quarterback does not miss the opportunity, and he finds Cade Otton for the touchdown of the victory.
After the encounter, Jalen Ramsey wasn't quite in the mood.
"The defense shouldn't have had to come back on the pitch. It's simple," he told NFL Media. "We have to have determined guys who finish the game. We shouldn't have to come back to the edge of the field after a big stop like that and someone says to us, "We'll have to do it again. We're going to need you again. But damn, seriously? We made a big stop, on the fourth attempt, with just over a minute to play and no more time-outs for everyone.

We have to have determined guys who say to themselves: "Fuck, we're going to finish this game now. Thanks for the stop, now we'll end the game for you. "We have to rely on each other. That's what I mean when I say we shouldn't have had to go back to the pitch. It's like that. It's not the first time this has happened. It's happened several times this year. Whore… "
The Rams only scored 10 points in the fourth quarter this year. Their attack suffers more and more.
Sean McVay, whose reputation as an offensive genius is beginning to suffer, knows this.
"I have to do my part of the job first so that they can be at their best," admitted the coach. " […] I have to be better, we have to be better. I think I can do better, and then I think the players can execute actions better. »