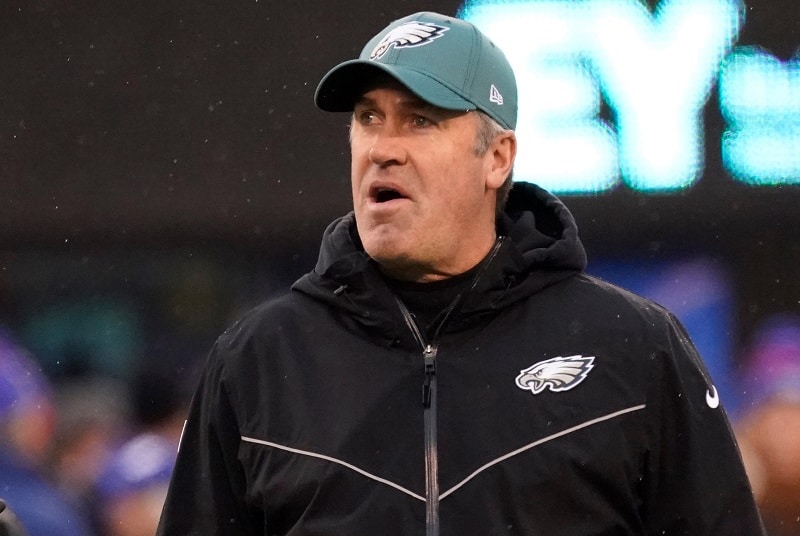 It's a little surprise, even if rumors have swelled in recent hours, the new coach of the Jacksonville Jaguars is Doug Pederson, former NFL champion with the Eagles in 2017. The franchise confirmed the information on social networks.
While favorite Byron Leftwich would have refused to work with General Manager Trent Baalke, the choice of Pederson makes sense, as the similarity with the Eagles of 2016 is obvious. A young quarterback, an attack to build and a group to remobilize after the Urban Meyer trauma (or Chip Kelly, suddenly), Doug Pederson already did this 6 years ago.
In five seasons at the Eagles, his first experience, he had a record of 42 wins for 37 defeats (and a draw), three playoff qualifications for 4 wins and a title. While he's a leader, he's not known for being a technician and building the staff will be the next big step for this team.