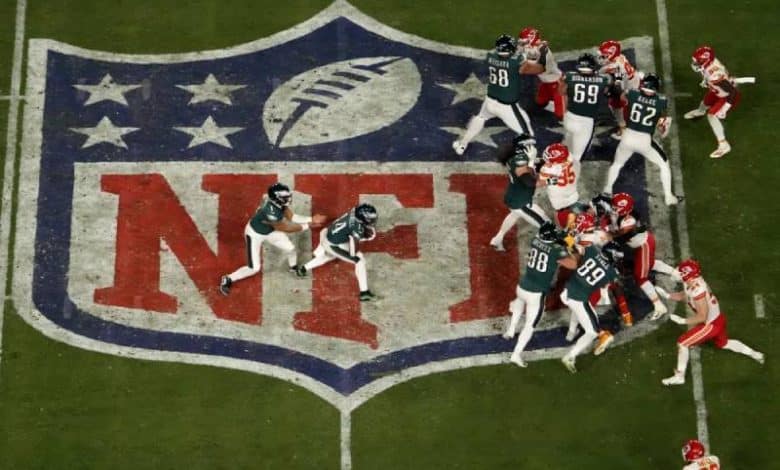 Sometimes marketing and communication fall at the wrong time. Or just in time to amplify the perception of disaster. In the days leading up to the Super Bowl, the NFL prided itself on providing players with a lawn specially prepared for the event.
A local lawn, installed only two weeks ago, but prepared for two years! According to Joe Pompliano, editor of the Huddle Up newsletter, which covers money stories in sports, the operation even cost $800,000.
And for the story to be beautiful, it was also necessary to specify that it was George Toma, a brave 94-year-old gardener, lawn expert for 37 years, who prepared the ground. Think about it, Toma has worked on the lawns at every Super Bowl.
Except that.
Except that reality is sometimes a little too violent for the storytelling, which was pulverized Sunday by a festival of slides during the Super Bowl. And poor George must have suffered listening to the post-match press conferences.
"I'm not going to lie, it's the worst ground I've ever played on," Haason Reddick said.
Because if there were only two sacks over the whole match, and only one for Philadelphia, it may also be because the pass rushers could not really count on stable support.
" It was hard. I beat my direct opponent for a few months, but it was slippery trying to outflank. It was very disappointing. It's the NFL. You would think it would be of higher quality so we could play better. But it's like that. »
Same for everyone
When it didn't look wet while the weather was great, the lawn sometimes seemed to fly to pieces on completely standard footage. Several players attempted to change boots during the match, so much so that they piled up on the sidelines.
The only consolation for Reddick and the other Philadelphia players was that the conditions were the same for everyone.
"It's not like you had to play on ice and they had grass. We all had to play on it, "recalled Nick Sirianni to the press, to exclude any influence from the field on the result.
Still, for its biggest game of the year, the NFL has offered a nice miss.
This field is bad. Jake Elliott slips on the kickoff. pic.twitter.com/6Xhf54oteR

—Arye Pulli (@AryePulliTSP) February 13, 2023