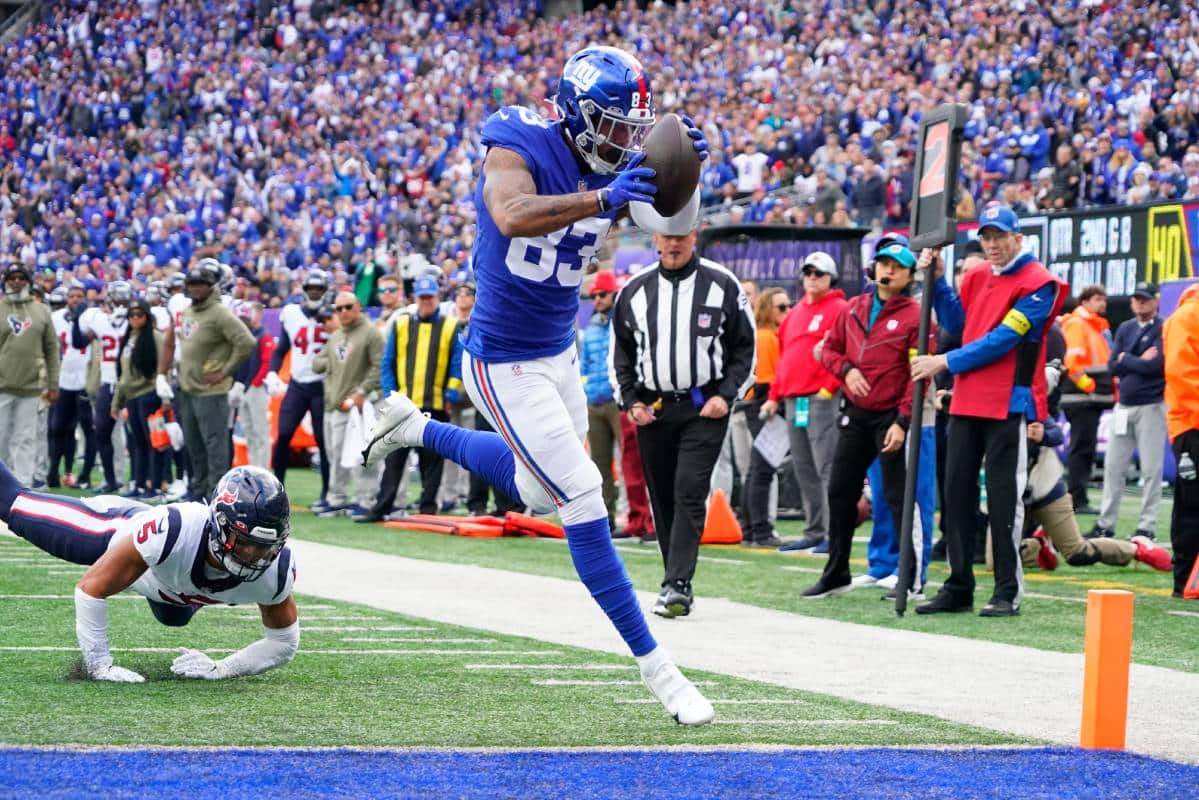 New York Giants (7-2) – Houston Texans (1-7-1): 24-16
Don't lose the ball. Above all, don't lose the ball. As long as Daniel Jones (13/17, 197 yards, 2 TDs) does that, the Giants are doing well. In the third quarter, the quarterback threw a pass as he could to Darius Slayton (3 rec, 95 yards, 1 TD). But the latter managed to put everyone in the wind to score a touchdown from 54 yards.
And when Nico Collins pulled the Texans closer to 14-10? The unsinkable Saquon Barkley (35 races, 152 yards, 1 TD) took over to breathe new life into the blues (24-16), with an important pass from Jones to convert a third attempt on the way.
Finishing ? She was for the Giants defense. A fumble from Dameon Pierce (17 carries, 94 yards) forced and an interception to start the last quarter, before limiting Houston to two field goals to finish. The special teams joined in the fun by recovering an onside kick.
The Giants not really worried
If the score tightened at the end of the match, New York was never really worried. Blame it on a terribly inefficient Texan attack which was -3 yards after its first three offensive series… Throughout the first two quarters, Davis Mills (22/37, 319 yards, 1 TD, 1 int) had all the trouble of the world to advance his squad.
New York started stronger, with an excellent first drive, capped by an aerial touchdown from Lawrence Cager. Unfortunately, the blues do not follow. At all. At the break, they only lead 7-3.
In fact, Brian Daboll's men like to score when they leave the locker room, since it is just after the break that Slayton and Barkley score, to bring the score to 21-10. An advantage that they will therefore manage to keep without being afraid.
The Giants continue their march towards the playoffs. Houston is heading for the top of the Draft.