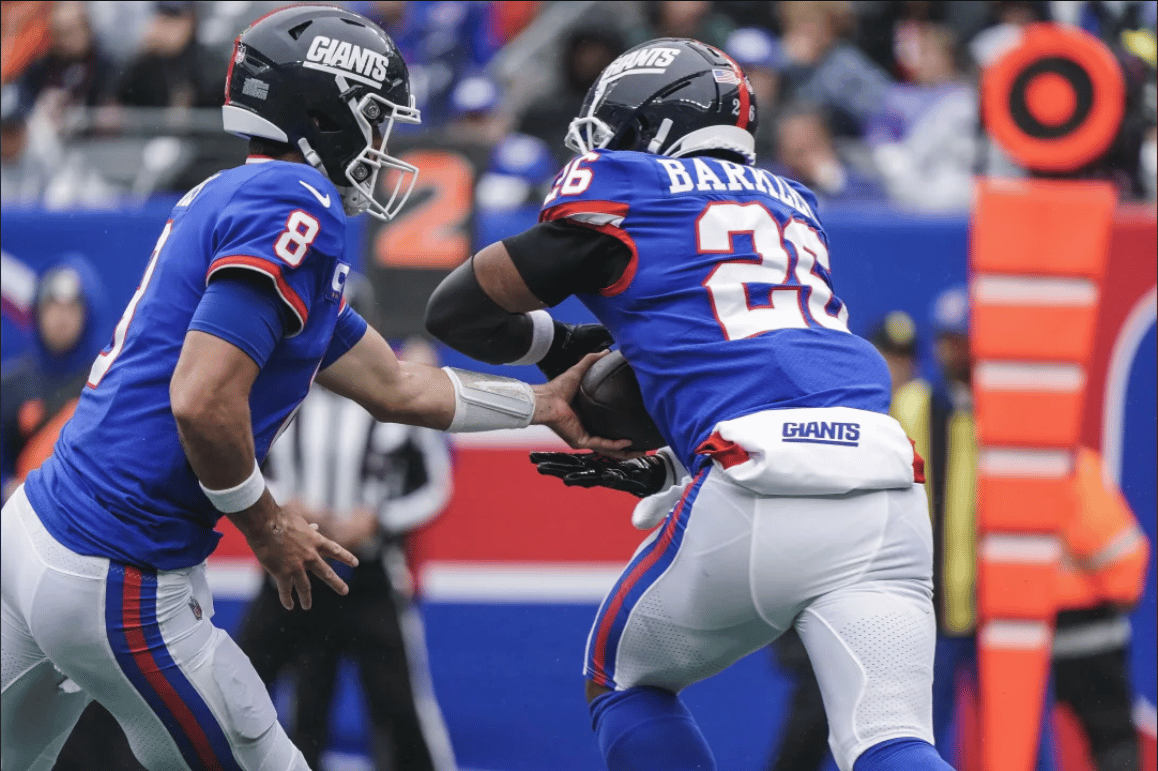 New York Giants (3-1) – Chicago Bears (2-2): 20-12
The Giants will have done everything to try to leave the Bears in the game, but it was without counting on the inability of Justin Fields to do anything with this attack. In a match where the two teams are in search of certainties, there emerges a clear and common one to the two adversaries: they will not be able to go very far with their current quarterbacks. The Giants still recorded their third victory in four games, a sign of the culture change under Brian Daboll.
Barkley in old-school mode
The satisfaction on the Giants side is the confirmation of the return to form of Saquon Barkley who carried the New York attack. Very busy in the game plan of Brian Daboll and Mike Kafka (31 races, 147 yards, 2 receptions, 16 yards), the number 2 of the 2018 draft responded and was valuable in keeping the ball.
Not many like him 🤷‍♂️

📺: FOX pic.twitter.com/oW2BWFT5IL

—New York Giants (@Giants) October 2, 2022
The New York defense was also illustrated positively: 5 sacks, 9 quarterback hits, 6 tackles for loss, the attack of the Bears was completely routed (12 drives, 4 field goals, no touchdown).
Quarterback purgatory
The story of this match is above all the mediocrity of the pitchers on the field. On the one hand Justin Fields (11/22, 174 yards), who broke his record for passing yards this season, still without exceeding 200 yards. On the other, Daniel Jones (8/13, 71 yards, 6 rushes, 68 yards, 2 TDs on the run), unable to provide a credible alternative to Saquon Barkley (his best receiver will be TE Daniel Bellinger, with 23 yards ). Replaced by Tyrod Taylor for an ankle injury in the third quarter, the latter will not have turned heads either, to put it mildly: 1/3, 11 yards and an interception, as well as 3 carries for 30 yards. On his last run, Taylor takes a blow to the head: the Giants find themselves without a valid quarterback, and therefore play the end of the drive in wildcat (the receiver takes the snap). Ironically, it's a drive that will earn points (a field goal).
The end of the season is still far away, but it is hard to imagine the two opponents of the day not being looking for a pitcher for 2023.