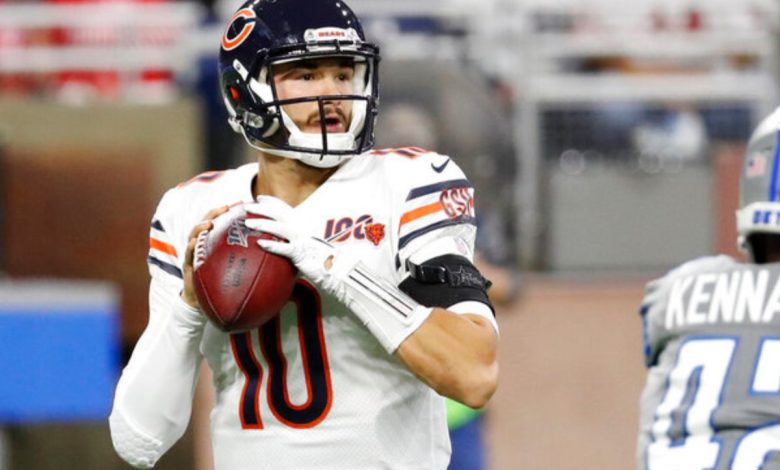 Before the free agency, DNA of Sports offers you its traditional Top 5 free agents which will be available at each position on March 16. First overview, with the quarterbacks.
The quarterback is the most important player in the NFL, and finding a "franchise player" is far from easy. The solution is sometimes to have a transition player, either while waiting to free up the payroll or to hatch a young quarterback. The 2022 list does not contain any stars, but it is not without interest.
1 – James Winston – 28 years old
2021 stats (7 games): 1,170 yards, 14 touchdowns, 3 interceptions, 166 rushing yards, 1 rushing touchdown
Former draft number 1 in 2015, Jameis Winston never managed to reach the expected level. As spectacular as it is inconstant, his arrival with the Saints was to allow him to pass a level. Author of a mixed start to the season, an injury prevented him from proving that he can finally become a "franchise" quarterback. Will a team give him another chance to become a permanent starter? It's less and less likely, but not impossible.
Ideal destination: New Orleans Saints
Although New Orleans will probably choose a quarterback during the draft, it is unlikely that he will be ready on Day 1. Choosing continuity with Winston may make sense for Dennis Allen, who needs benchmarks.
2 – Mitchell Trubisky – 27 years old
2020 stats (10 games): 2,055 yards, 16 touchdowns, 8 interceptions, 195 rushing yards, 1 rushing touchdown
Mitch Trubisky had the misfortune of being picked too high, in second position in the draft, ahead of Patrick Mahomes and Deshaun Watson. It is this heavy heritage that has made him a target. Yet his career is far from terrible, in a Bears team that has never surrounded him well offensively. Still young, he can get another chance as a starter, in order to prove that he is not just a "one year wonder".
Ideal destination: Denver Broncos
Jerry Jeudy, Courtland Sutton, Tim Patrick, Garett Bolles, Noah Fant, Albert O… the list is tempting. Can Trubisky take this attack further than Teddy Bridgewater did? In any case, he has more potential, and could have a chance even in the event of a quarterback draft.
3 – Teddy Bridgewater – 29 years old
2021 stats (14 games): 3,052 yards, 18 touchdowns, 7 interceptions, 106 rushing yards, 2 rushing touchdowns
As the years pass, Teddy Bridgewater's role in the NFL becomes clearer. He's not a franchise quarterback, but he's a luxury transition quarterback. Clean in his game, he does not cause his team to lose if it does not win. That's enough to have a long NFL career, because the high and the low are known.
Ideal destination: Pittsburgh Steelers
Pittsburgh will pick a quarterback in the draft, it's almost a certainty. But allowing him to grow in Bridgewater's shadow for a season sounds like a good idea on paper. The quarterbacks of 2022 aren't ready, and Bridgewater is a respected mentor.
4 – Marcus Mariota – 28 years old
Stats 2021 (10 matches): 4 yards, 87 yards on the ground, 1 touchdown
After the first choice of the 2015 draft, here is the second! As with Winston, the former Oregon quarterback's career did not take off. Mariota's last encouraging season was in 2016, and he was never more than an average manager. Intended to be a substitute, he must find a system that maximizes his qualities.
Ideal destination: San Francisco 49ers
Behind Trey Lance, we need a solid replacement. Marcus Mariota isn't the flashiest, but his mobility and play matches the Niners system. Not the panacea for Shanahan, but an honest replacement.
5 – Andy Dalton – 34 years old
2021 stats (8 games): 1,515 yards, 8 touchdowns, 9 interceptions, 76 rushing yards
Gone are the days when Dalton was a permanent starter for the Cincinnati Bengals. Having become a substitute piston, he should still have one or two years in the NFL as an experienced substitute, close to what Alex Smith could be for example. It's still decent, and won't cost much, a bargain in itself.
Ideal destination: Washington Commanders
Like Bridgewater, he has to be a mentor for a young quarterback. Washington is going to need this profile, marriage seems ideal.
Other names
Ryan Fitzpatrick, Jacoby Brissett, Tyrod Taylor, Geno Smith
Is Ryan Fitzpatrick still fit to play? If the answer is positive, he can find a replacement place. Jacoby Brissett, Geno Smith and Tyrod Taylor will find a substitute spot, though they are unlikely to get more.