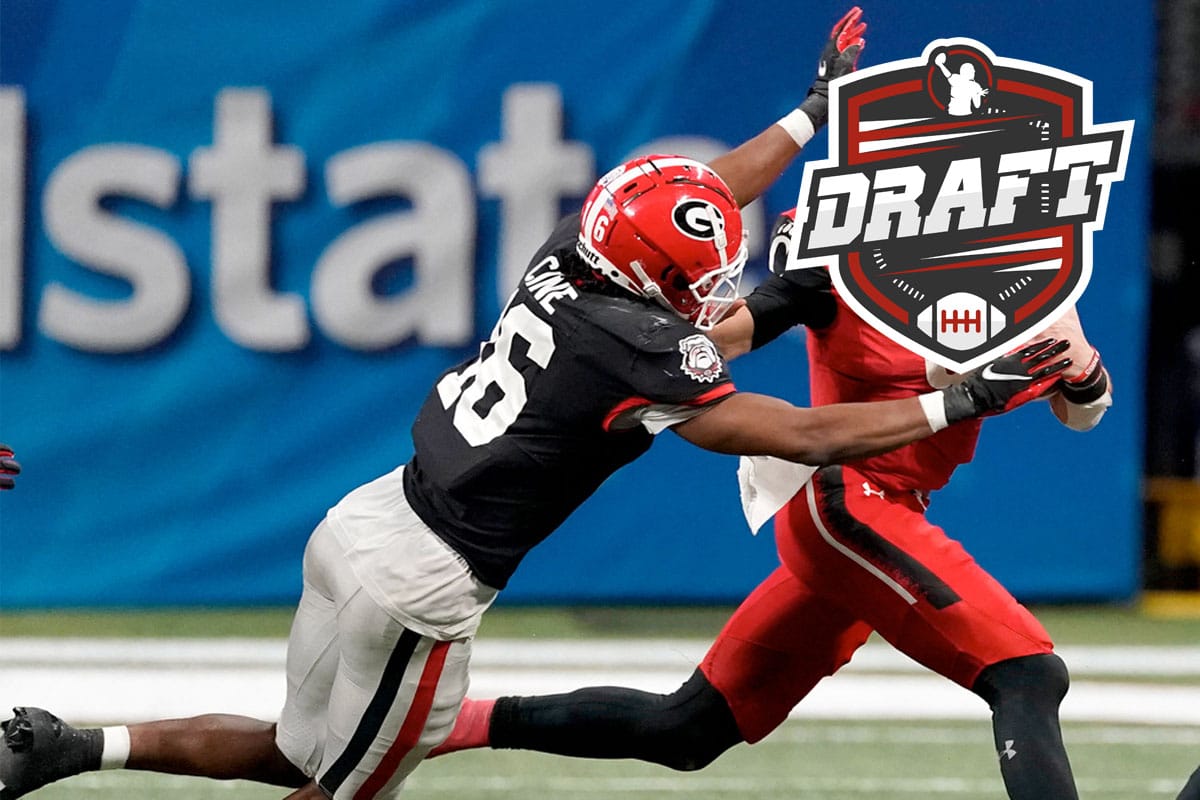 Lewis Cine – S – 21 years old – Junior – Georgia
Cut : 1m85
Weight : 91kg
Estimated draft position: 2nd round
Stats 2021: 73 tackles, 1 interception, 9 passes defended
NFL Comparison: Landon Collins
Strong points
Run Defense
Aggressiveness
Experience / Leader
Speed
Member of the fantastic defense of Georgia university champion, Lewis Cine is like many of these teammates, a potential starter upon his arrival in the NFL. Particularly effective against the run, the safety is a formidable tackler, one of the most effective on his team. Which is far from trivial. He plays with a rare intensity and crazy aggressiveness and is clearly trying to mark his territory. Capable of thwarting any runner or tight end, even the strongest, the violence he puts into his contacts can galvanize and transcend his entire defense.
With two years as a starter in an elite NCAA program, Cine has a solid track record against the best at the college level. Leader of the second curtain, he knew how to impose himself and to be respected in a squad which is full of talents. Author of an excellent 4.37 at 40 yards during the combine, Cine confirmed that he had the speed to shine on the last curtain and follow any receiver. A quality cocktail that will also certainly make him a major asset on special teams.
Weak points
Imperfect coverage
Production against the pass
Versatility to perfect
Despite his outstanding athletic qualities, Cine still suffers on the cover. Not taking advantage of his speed enough to sweep the bottom of the field, he is sometimes hesitant. A defect known and used by his opponents against him as in the SEC conference final against Alabama. More comfortable in the zone than in man to man, his future staff will have to teach him to read the game better and make his physique an asset to stick to his vis-à-vis. A limitation which largely explains its lack of production. Only 2 interceptions in 3 seasons, and over 1000 cover snaps. Cine is not a safety that can change a match on an action. If he has already evolved in all the positions of the secondary, Cine remains above all a safety. He will have to better exploit his qualities to become a real hybrid safety that can line up either in free or in strong. With such qualities of tackling, seeing him line up as a linebacker on certain formations could also be an axis of development.
Possible destinations
Washington Commanders, Dallas Cowboys, New Orleans Saints
Ready to be a starter from week 1, Cine's profile and CV should not leave franchises insensitive. If his position has lost value in recent seasons, his name could be called out soon enough during the 2nd day of the draf, his compelling interviews with franchises having cemented his status. His qualities against the run and his slugging abilities are sought-after commodities for teams looking for safe bets. The Saints who lost their two incumbents during the offseason or the Cowboys in search of lasting solutions for several seasons could welcome the arrival of such a profile.