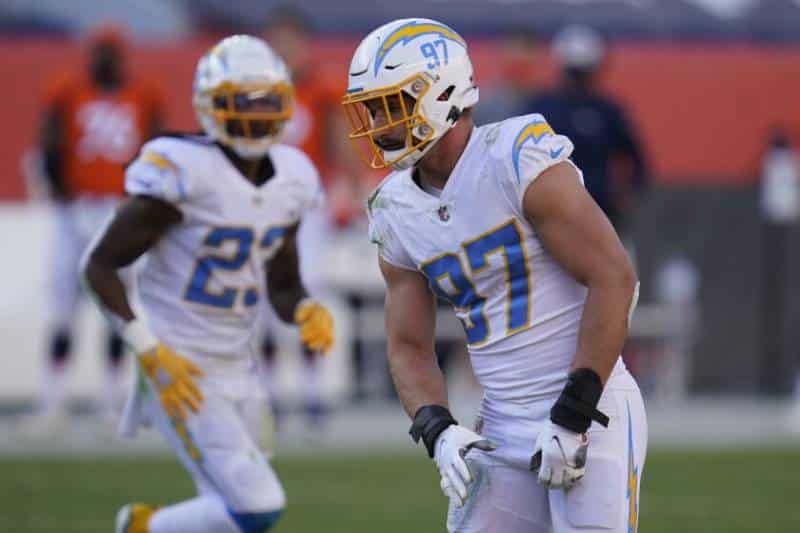 The Chargers pass rusher is going to be put on the disabled list.
The defeat against the Jaguars on Sunday will have definitely cost the Chargers dearly. In addition to the season-ending bicep tear suffered by their star left tackle Rashawn Slater, the LA players will also have to do without Joey Bosa at least a few games.
His coach Brandon Staleye announced on Wednesday that the Bosa's older brother was going to have hip surgery. He will therefore be placed on the injured list, which means that he will miss at least four games. Only small thinning, a return during the season is mentioned, without the date being specified for the moment.
Author of 59.5 sacks in six seasons with Los Angeles, Bosa is their main weapon in defense. The hard knocks are linked for the Chargers who were one of the potential outsiders of the season.