Football News
CFL: Edmonton Elks have signed Quebec lineman David Foucault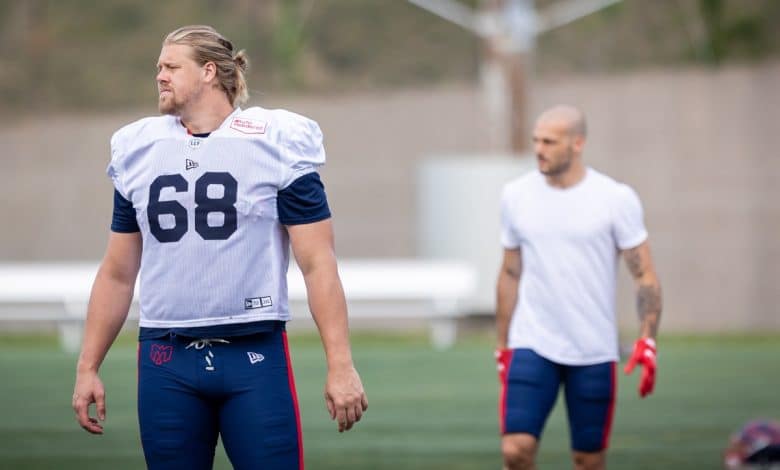 EDMONTON – The Edmonton Elks have signed offensive lineman David Foucault, a former Alouettes player.
Foucault played 13 games with Montreal in 2021. The Oiseaux released him on December 20, after playing with the British Columbia Lions from 2017 to 2019, taking part in 51 regular season games.
"I asked Danny (Maciocia) to release me at the end of the season. With the signatures on the attacking line, I saw that I was probably not in the plans, "said Foucault in an interview with RDS.
"I told Danny to give me a chance to look elsewhere, he was very understanding with that. He let me go and it didn't take long for me to talk to teams I got along with the Elks, "he summed up.
Foucault still has fond memories of his time with the Alouettes and the chemistry that was created with other teammates and his coach from the offensive line.
"I'm happy with the journey and how it ended. I was able to play, to show what I could do in front of my family and friends. "
"I really had fun with Luc Brodeur-Jourdain and all Quebecers too. I generally think that this is the year during which I had the most fun in the players' room, "Foucault said.
Before the CFL, he played with the Carolina Panthers from 2014 to 2016, appearing in five regular season games.
The Elks struggled in 2021, winning no home games, en route to a 3-11 overall record.