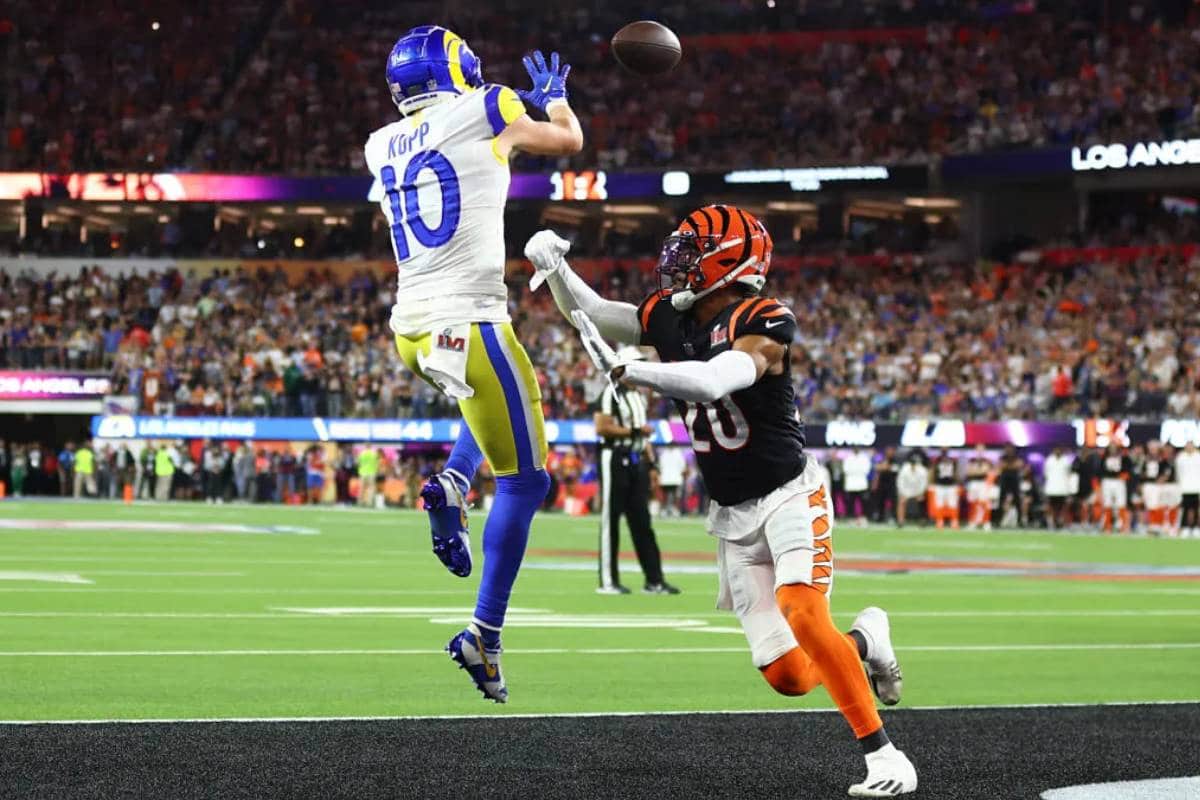 Eli Apple was pictured for two touchdowns in the Super Bowl. Unfortunately for him, it was each time as an unhappy spectator of Cooper Kupp's exploits.
It happens.
The problem for Apple is that after the conference final won against the Chiefs, he indulged in calling Tyreek Hill a "baby" on Twitter, before outright offering Hill and his teammate Mecole Hardman a offer them tickets to the Super Bowl.
Needless to say, the backlash was terrible on Sunday. If Hill was content to tweet crying laughing emojis, Hardman was much more violent.
"I wish you were a better cornerback mate, then the winning touchdown wouldn't have been scored on you. "
Hardman then uploaded a photo of his champion ring.
"It's cool my man! Maybe you will have one one day. But in the meantime, get to work. "
Ouch.
The worst part about it is probably that Apple couldn't really count on the support of its former teammates. On the side of New Orleans, which he obviously left on bad terms, receiver Michael Thomas was barely less tough.
"Eli does Eli," he simply tweeted.
CJ Gardner-Johnson, safety and former comrade of Apple, made more colorful.
"All I see is this photo of toast you see on Twitter. "
That's the game.
@EliApple It's cool big bro! You might get one of these one day 🥺 but in the mean time just go get better at your craft ✌🏾 pic.twitter.com/y6ZJN5zkgS

— Mecole Hardman Jr. (@MecoleHardman4) February 14, 2022