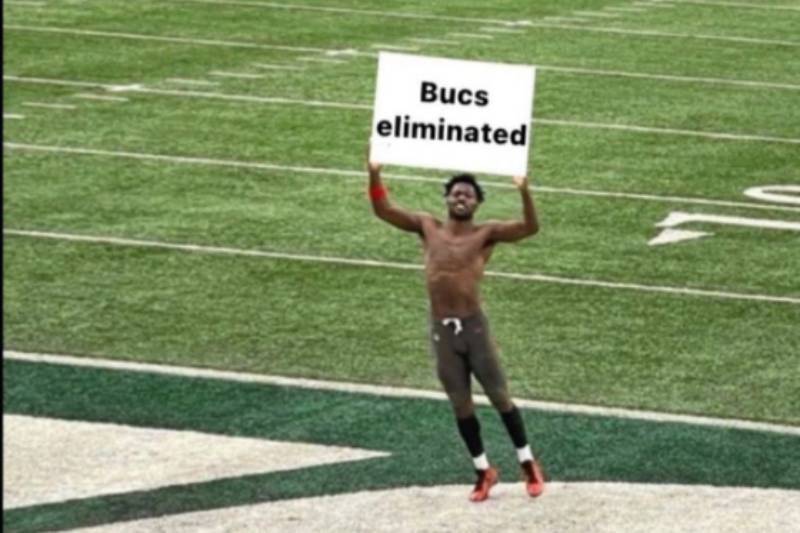 His former teammates will appreciate.
Sunday, after the defeat of the Buccaneers, Antonio Brown relayed on social networks a montage featuring him. The photo is of his incredible outing against the Jets, but with the addition of a backboard in his hands. It reads: "Buccaneers eliminated. "
Not sure that it pleases either other teams who could still have cultivated a distant interest in his signature.
—AB (@AB84) January 24, 2022