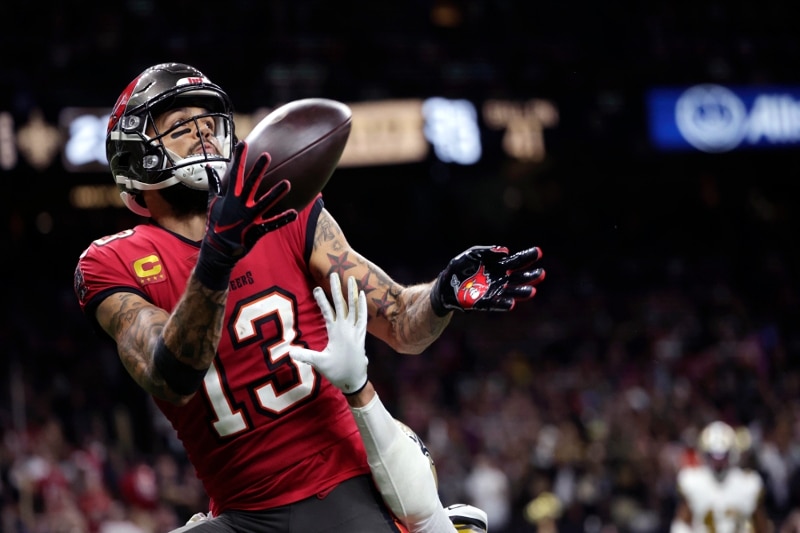 Mike Evans will miss the game against the Packers. The NFL announced on Wednesday that its suspension following the fight against the Saints has been upheld on appeal.
This is a suspension without pay. She will therefore cost $62,222 for Evans, whose base salary is $1.12 million this season after his contract was restructured. He will recover, since he must receive 10.3 million dollars in the form of a bonus.
This is the second time in his career that the receiver has been suspended following a collision with Marshon Lattimore. In 2017, it was already for one match. In 2020, it was the Saints cornerback who was fined $10,500 for shoving Evans in the back, which pissed off the Tampa player so much that he then ripped off his opponent's helmet.
The problem is obviously much more sporting than financial. Evans caught 8 balls for 132 yards and 1 touchdown in the first two games of the year. With Chris Godwin or Julio Jones still bothered by minor sores and a retired Rob Gronkowksi, Evans is Tom Brady's most reliable option. We will have to manage without him for a few days.