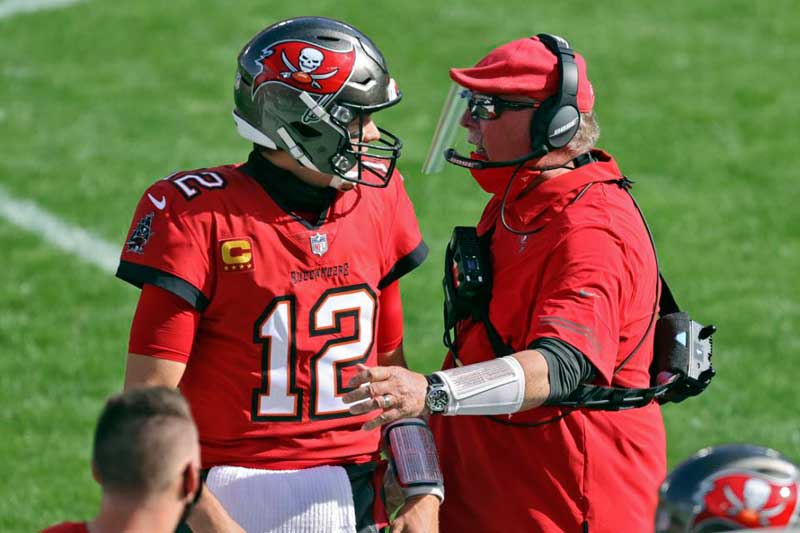 Tom Brady left, Bruce Arians stayed. Tom Brady is back, Bruce Arians is gone.
Inevitably, the timing of the return trips of the two leaders of the Buccaneers during the offseason have something to question a little.
For months, rumors of friction between the quarterback and the coach circulated. In an interview with NBC Sports, Arians confirmed that Brady's return did play a part in his choice. But not for matters of misunderstanding.
The manager just wanted to leave the best possible team to Todd Bowles, whom he wanted to see in charge of the team after him.
"I'd rather see Todd in a position to succeed and not have to take a bad job. I was probably going to retire next year anyway. So there, I control the story. I can't control her next year because if Brady gets injured and we finish 10-7, there will be open interviews for the position. I have 31 coaches and their families who depend on me. My wife doesn't really like the idea of ​​letting these families down," Arians tells Peter King.

It hit me after the Super Bowl. I really thought about going to the top. And then I said to myself that I wanted the double. Last season was difficult with all the injuries, but we kept winning. Right after, two or three weeks later, if I had left, my coaches were fired. I couldn't do it at that time.

Tom was kind of the key. When Tom decided to come back, and now that all these guys are back, it's the perfect timing for me to go into the offices and still have relationships with these people that I love. "
Was he at odds with Tom Brady?
" No. No. Tom was in favor of what I do. I had conflicts with all the players I coached because I insulted them all, including him. We had a great relationship off the pitch. "