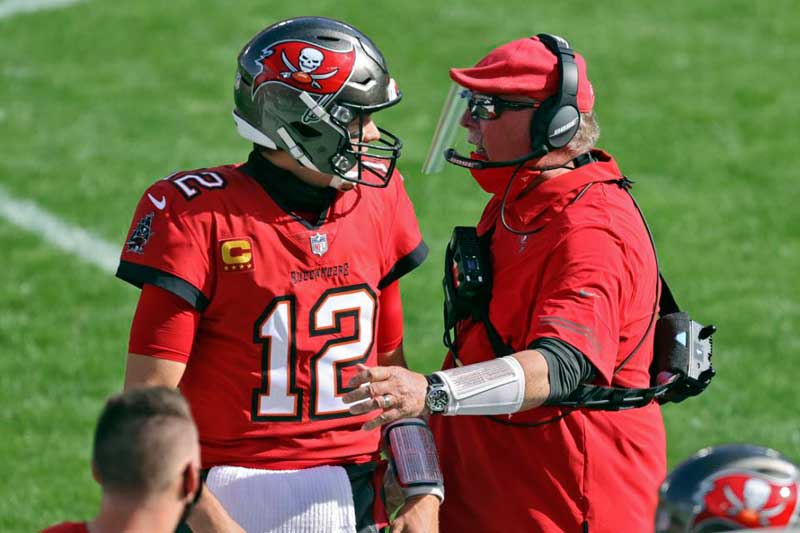 With the regular season over, it's time to promote your candidates.
The regular season is over, it's time for the trophies. And having signed a historic year at his canonical age, Tom Brady could claim the MVP. In any case, this is what Bruce Arians thinks, who does not hide from saying what he thinks about it.
"I think if he doesn't have it, it's a farce," Arians blurted out Monday according to ESPN. "The record of successful passes, 5000 yards, touchdowns, … For me there is no picture. "
At 44, Brady finished the season leader with 485 successful passes on 719, 5,316 yards and 43 touchdowns. Along with Drew Brees (2018) and Peyton Manning (2013), he is the only quarterback to have finished first in these four major categories since 1991.
The craziest thing is that the 485 completed passes, the 719 attempted and the 5,316 yards are all career records. For the last stat, the extra regular season game helped. But all the same, at 44, it's mind-boggling. The 43 touchdowns? His best mark since the mad season of 2007 (50 TDs).
Still with 37 touchdowns and 4 interceptions, and the best record in the league for his team, Aaron Rodgers also has one hell of a candidacy.