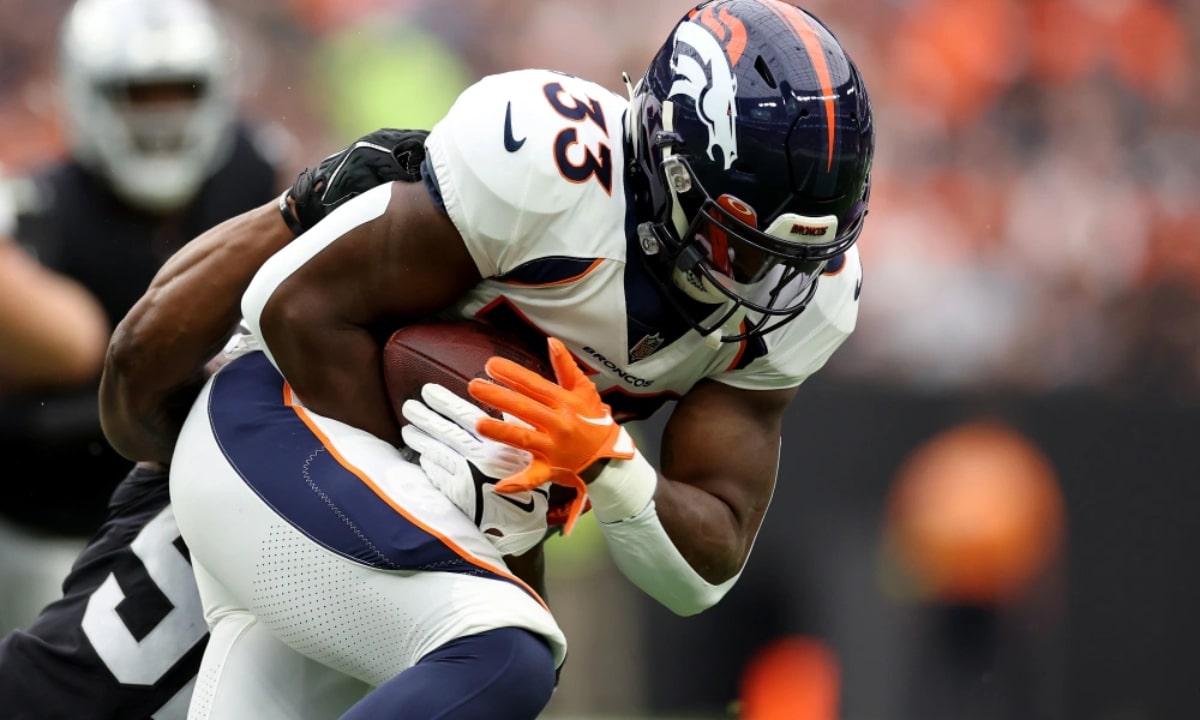 Hard blow for the Broncos who lose their number 1 runner.
We feared the worst and the worst has happened, the Denver Broncos will have to do without their running back Javonte Williams for the rest of the 2022 season.
The player ruptured the anterior cruciate ligament of the right knee during the 3rd quarter of the game against the Las Vegas Raiders. According to Ian Rapoport of NFL Network, in addition to the cruciate ligaments, he would also have done the lateral ligament of this same knee in addition to the posterior ligament. This will require a long rehabilitation.
Javonte Williams was in his sophomore year this season where he carried 47 balls for 204 yards. He had had a great rookie season with 7 touchdowns.
The Denver Broncos will have to deal with Melvin Gordon and Mike Boone for the rest of the season.
Not only does #Broncos RB Javonte Williams have a torn ACL, but the MRI revealed aa torn LCL and posterior lateral corner, sources say. A significant injury and a long road back.

—Ian Rapoport (@RapSheet) October 3, 2022