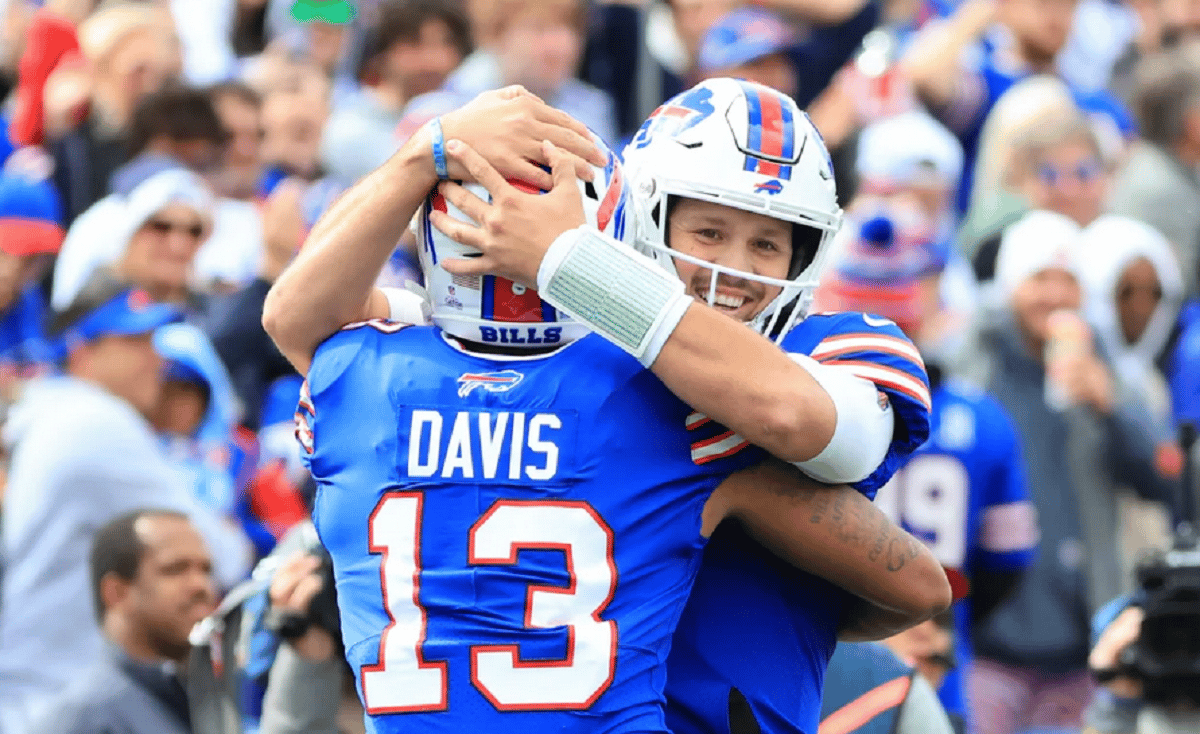 Buffalo Bills (4-1) – Pittsburgh Steelers (1-4): 38-3
There was no game tonight. Buffalo gave Kenny Pickett no chance for his first NFL start. Whether on offense (5 touchdowns, 552 yards, 2 punts at 38-3) or defense, the Bills did what they wanted.
With a gala Josh Allen (20/31, 424 yards, 4TD, 1INT) and a sharp defense, Buffalo won its 4th game and still asserts itself a little more like the favorite in the NFL.
The Ruthless Bills
Buffalo won't have taken long to get going in this game. The locals left their opponent no chance by leading 31-3 at the break with 4 touchdowns in the pass launched by Josh Allen.
The quarterback started beating drums, while he was cornered in front of his endzone on his 1st drive, releasing a bomb which he has the secret to send Gabe Davis (3rec, 171 yards, 2TD) into orbit and a 98-yard touchdown from the start (7-0).
98 YARDS! 🤯

📺: @NFLonCBS pic.twitter.com/P3rA4gbxYl

—Buffalo Bills (@BuffaloBills) October 9, 2022
Behind, Buffalo rolled with touchdowns thrown to Diggs, Shakir and a second from Davis. At the time of this second touchdown, Davis was also 2 receptions, 2 touchdowns and 160 yards, just that.
The explosiveness of the Bills once again made the difference with 31 points and 400 yards in one half when they had less of the ball than the Steelers!
It must be said that in defense, Buffalo did not give a gift to Kenny Pickett (34/52, 327 yards, 1INT) for his first game as a starter… With good pressure, the defense foiled the rookie in particular pushing him to interception and letting him drive his own only to a field goal, even if a second was blocked.
The second half didn't change much. The Steelers continue to miss opportunities in attack with 4th failed attempts and especially missed field goals (2 tonight).
Buffalo will add for fun a touchdown (38-3) on the ground through its rookie Cook.