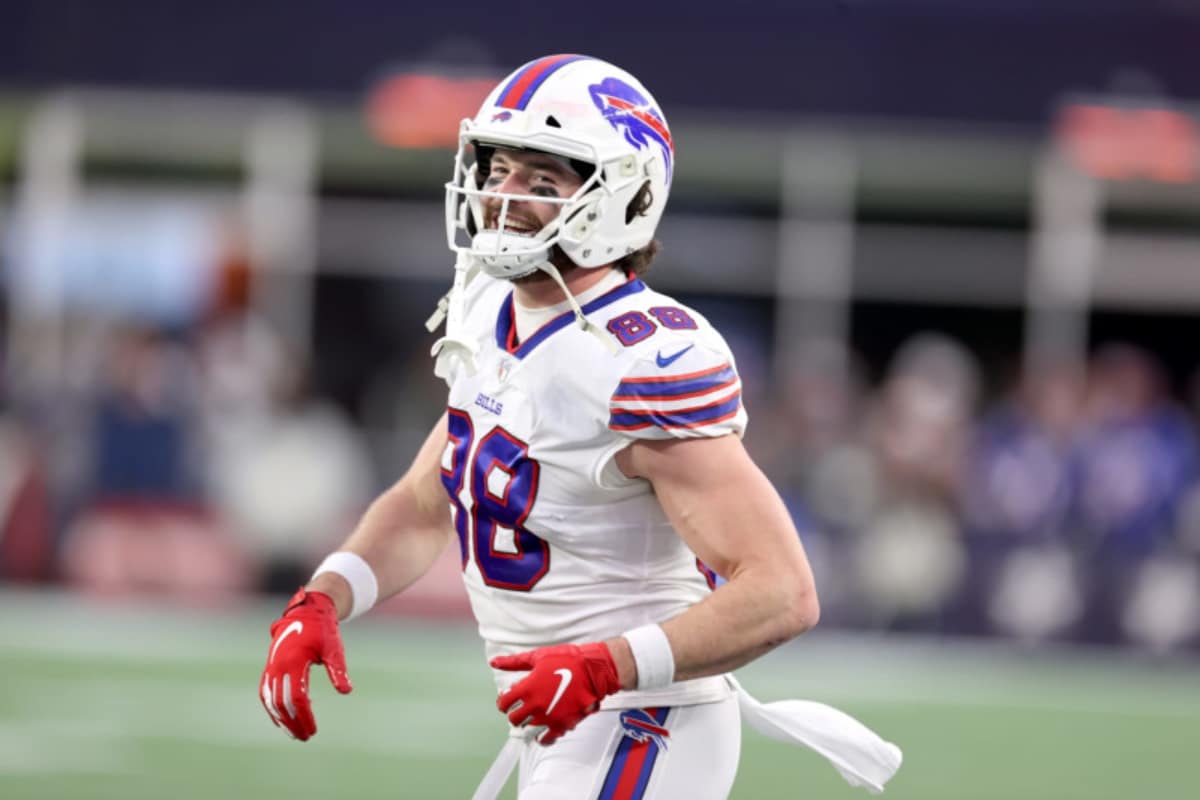 Josh Allen keeps his safety valve for 4 more years
According to ESPN's Adam Schefter, tight end Dawson Knox has signed a 4-year contract extension with the Buffalo Bills for $53.6 million.
Of that 53.6 million, 31 million is guaranteed according to Nfl Network's Mike Garofolo.
After his selection in the 3rd round of the 2019 draft, the former Ole Miss had a good 2021 season with 49 receptions for 587 yards and 9 touchdowns in 15 games.
His extension comes two days after he thanked the city of Buffalo for supporting him in his grief following the death of his brother Luke, which occurred last August.
After Dawson Knox, the next to be extended by the Bills could be Jordan Poyer, the safety.
Source: #Bills TE Dawson Knox gets a four-year, $53.6 million extension with over $31 million guaranteed.

"I love the people in Buffalo, hopefully I'll be here a long time," Knox said this week, noting fan support after his brother's passing. This ensures he'll remain a while.

—Mike Garafolo (@MikeGarafolo) September 7, 2022