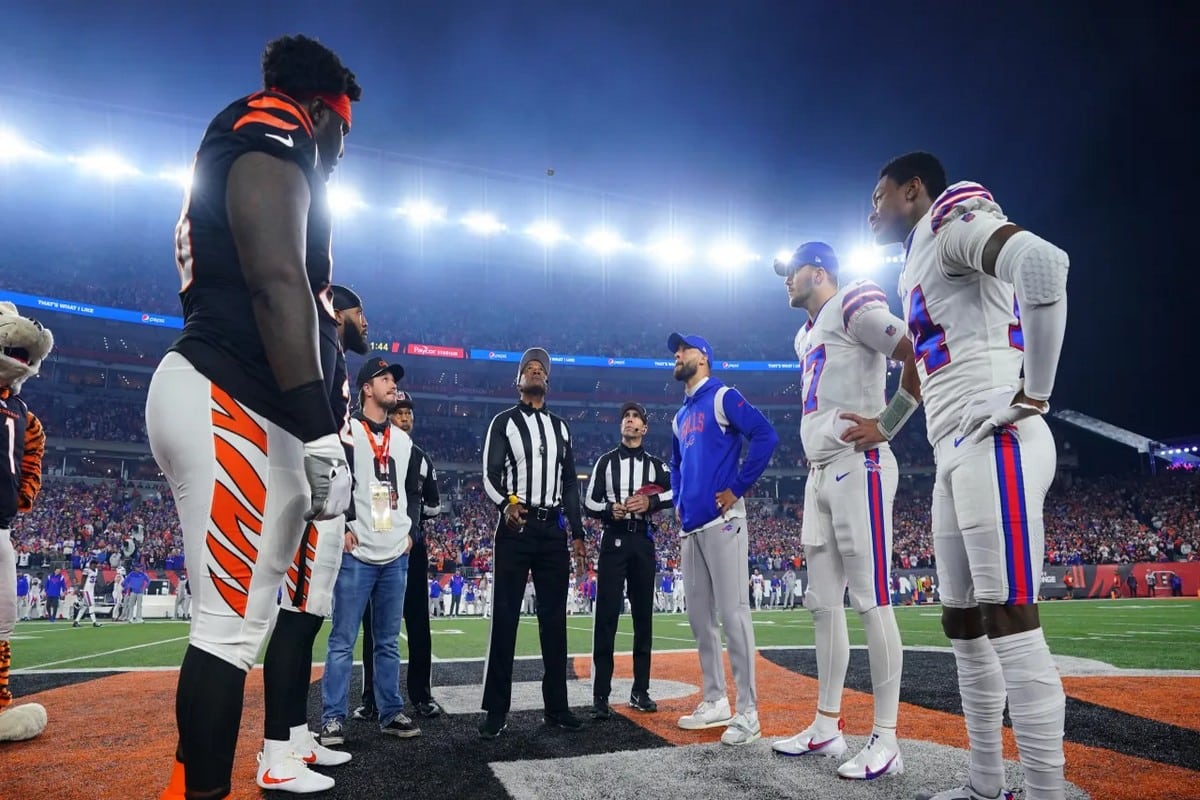 The league has not yet decided on the fate of this meeting, but if it has to be played, it will not be for now.
Interrupted following the discomfort of Damar Hamlin, the fate of the confrontation between Cincinnati and Buffalo has not yet been decided. The NFL, however, has just issued a press release on this subject.
"The NFL continues to be in regular contact with the medical team caring for Damar Hamlin, but also with the Bills and Bengals franchises, as well as the players' association. After discussions with all parties involved, commissioner Roger Goodell has informed both teams that the game will not take place this week.

The league has not yet made a decision regarding a possible postponement of this game to a later date.

The league has not changed the schedule for week 18 of the regular season.

We will continue to give you information as soon as possible. »
The NFL will therefore not shift the entire season by one week, as was the case in 2001, after September 11.
Another solution, studied during the Covid period, is to simply count victories in percentages. The match would then never be replayed.