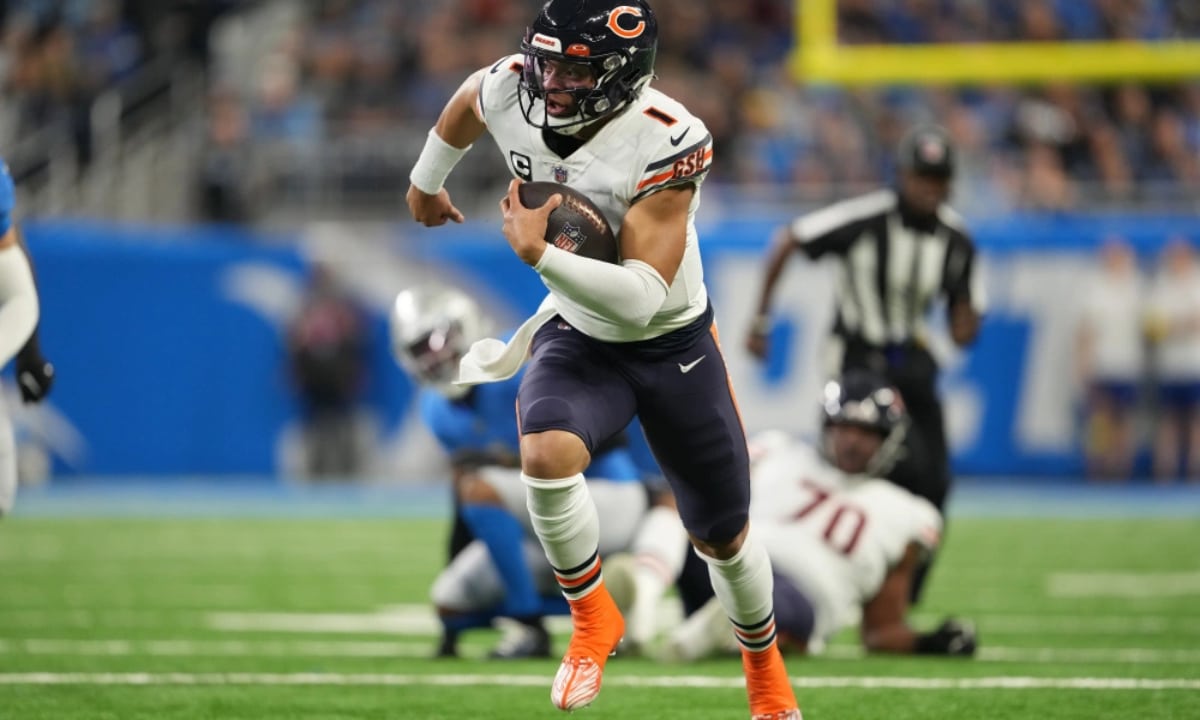 End of season for the Chicago quarterback.
Suffering from a hip injury, Justin Fields is forced to withdraw for the last game of the regular season according to NFL Network.
The Chicago Bears having nothing left to play. That means a season over for the former Ohio State quarterback.
He closes his second season with 17 touchdowns (including 8 on the run) and 11 pass interceptions. He also scored 8 rushing touchdowns while going for 1,171 yards. He will not break quarterback Lamar Jackson's rushing record with the Ravens, which was 1,206 yards in 2019 during his MVP season.
Nathan Peterman will take his place for this Sunday's game against the Vikings.