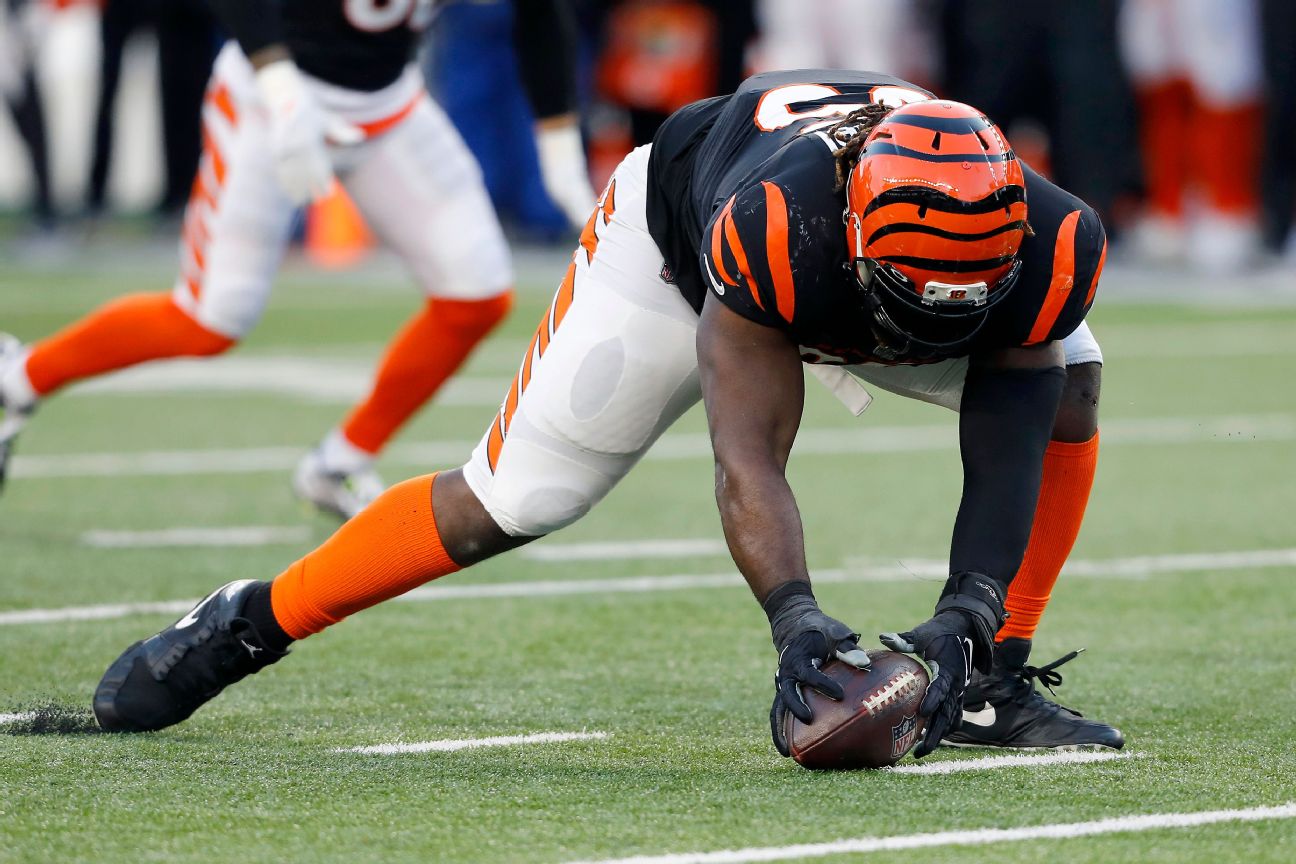 We stay in the cold and a North division for Larry Ogunjobi
The adventure between Larry Ogunjobi and the Bengals only lasted one season. Indeed, the defensive tackle decided to try his luck for a nice contract on the side of the Chicago Bears.
According to several American media, the player agrees for three seasons and 40.5 million dollars in Illinois. Last year, Ogunjobi was one of the good surprises on the Bengals defensive line with 7 sacks and 12 tackles for loss in 16 games. Unfortunately for him, an injury deprived him of the playoffs.
It's a nice move for the Chicago franchise, which needed to strengthen its defensive line and fill the probable departure of Hicks.