Football News
Andrew Berry (GM, Browns): "We expect Baker Mayfield to be our starter in 2022"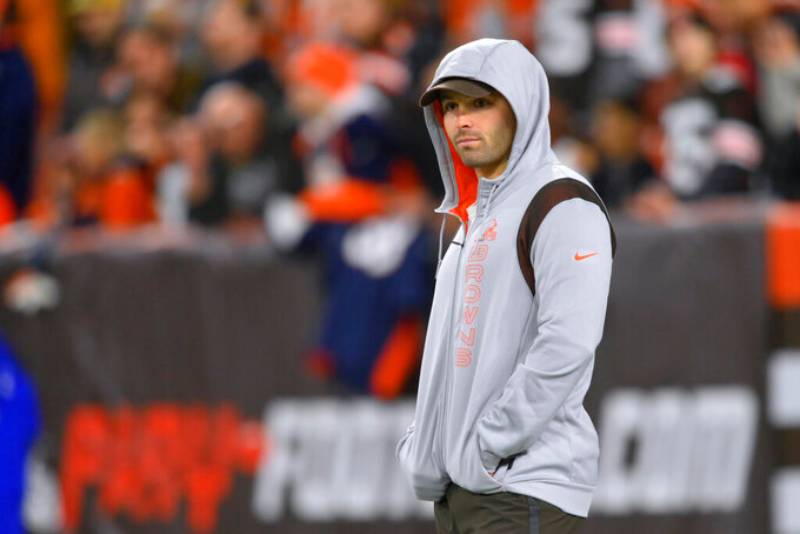 The Browns want to give their quarterback another chance, but don't seem to be in a rush to offer him a contract.
Is it yes or is it no? Since the beginning of his career, Baker Mayfield has been blowing hot and cold in Ohio. Surprising in his first season, disappointing in his second, hero of a team qualified for the playoffs last year, the quarterback has again been in great difficulty this year. Little spared by injuries, he played only 14 games for a meager record of 3,010 yards, 17 touchdowns, 13 interceptions and his second worst career rating (83.1 in the regular season).
Furthermore, the quarterback hasn't been shy about complaining in the press this season, even appearing last week to question his coach Kevin Stefanski. The situation therefore raises the question of his future within the franchise when it has still not been extended: next year, he is subject to the fifth year of his rookie contract activated in April.
During a remote press briefing with journalists held on Tuesday, franchise general manager Andrew Berry returned to the case of his quarterback. And like the latter, it started with the heat.
"We've been with Baker for a long time, we know his work ethic, his drive, we've seen him be a talented passer in the NFL and we look forward to seeing him healthy and continuing to improve," Andrew said. Berry. "We expect him to be our starter in 2022," he said.
However, Berry also slipped in a few messages, explaining that he also expects " a rebound of the quarterback, and rejecting any problem with the idea that he can play without guarantee on his contract.
"We have a lot of players who will be in their last year of contract," he said, refuting the idea of ​​a test year. "I think the reality is that for anyone working in the NFL, you have to prove yourself every year," he concluded.
Mayfield therefore has an interest in finding the formula in 2022. That's good, he prefers even years.