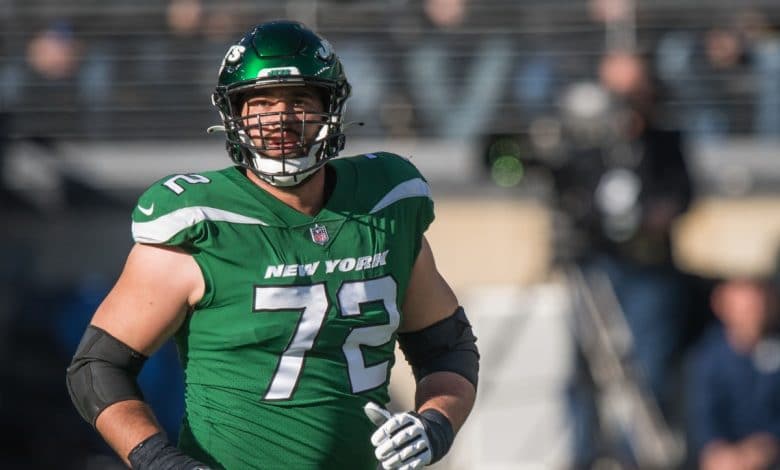 MONTREAL – Laurent Duvernay-Tardif was placed on the list of players on the sidelines in connection with the NFL's COVID-19 protocol on Thursday.
The New York Jets guard contracted the virus, according to the NFL website.
The 30-year-old Quebecer complies with the protocols established by the NFL and the NFLPA, his agent, Sasha Ghavami said in the evening.
In total, 20 Jets players are being sidelined due to the coronavirus.
Duvernay-Tardif will probably be replaced in the roster by Greg Van Roten.
Reservist quarterback Joe Flacco has also been added to the COVID-19 list.
The Jets (3-11) will host the Jacksonville Jaguars (2-12) on Sunday.
A McGill medical graduate, Duvernay-Tardif missed the 2020 season to fight the pandemic in a long-term care center in Saint-Jean-sur-Richelieu.
Super Bowl champion in February 2020, with Kansas City, Duvernay-Tardif moved to the Jets on November 2, in return for tight end Daniel Brown. He played five seasons with the Chiefs.
The Quebecer has taken part in six matches this season, including five as a starter. His start to the season was delayed by a broken hand.
Quarterbacks Saints Taysom Hill and Trevor Siemian, Vikings running back Dalvin Cook and Browns center JC Tretter, who chairs the players' union, were among those who contracted the coronavirus in the NFL on Thursday.
Cool is third in the league with 1,067 rushing yards this season.
Tretter mentioned on Twitter that he had symptoms. He had received an additional dose of the vaccine, before the latest developments.
"I unfortunately got a positive test," he wrote. I encourage all players in the league to take every precaution possible to protect themselves, their families and their teammates. "