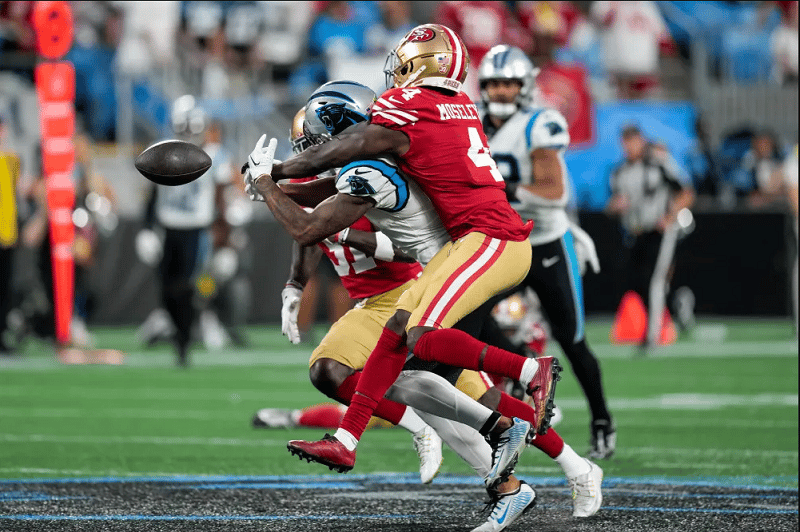 End of campaign for one of the incumbents of San Francisco.
Bad news for San Francisco and its top defense. According to ESPN, an MRI has confirmed that Emmanuel Moseley tore the cruciate ligament in his knee against Carolina. He will have to undergo an operation, and his 2022 season is over. He should be quickly placed on the injured list.
Head coach Kyle Shanahan had already considered the situation at the end of Sunday's game.
Moseley has been involved in the majority of the 49ers' defensive actions this season and was a mainstay in the squad that currently ranks among the best in the league. He had revived a Baker Mayfield interception for a touchdown before being injured.
At 26, the cornerback is in the final year of a two-year contract signed in 2021. Recruited in 2018 as an undrafted free agent, he recorded 4 interceptions and 33 assists in 45 games for San Francisco.