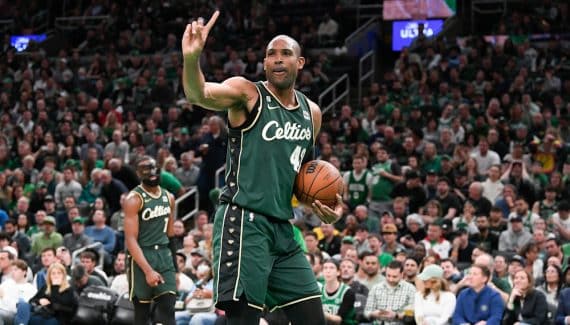 Defeated at home by the Sixers in Game 5, the Celtics are now back to the wall and will absolutely have to win in a boiling Wells Fargo Center to snatch a Game 7 at home.
However, Boston was a big favorite before Game 5 at TD Garden, especially in a pivotal match like this. But now, the men of Doc Rivers have undoubtedly achieved their best game of the season. As for Joe Mazzulla's men, they were unrecognizable, with a lot of waste, like that 32% from 3-pointers as Jayson Tatum and his teammates seemed afraid to attack Joel Embiid under the circle…
The symbol of this failure is undoubtedly the performance ofAl Horford so skilful behind the arc during the regular season (44.6%), and who gave us a bubble: 0 points to 0/7 to 3-points.
"We wanted to do well, but we must congratulate them: they put their shots" recognizes the Dominican. "I take a large part of the responsibility for this defeat. I didn't play as I should have in attack and I feel like that hurt the group.".
To make matters worse, he did not compensate in defense, since the Celtics veteran could not contain Joel Embiid this time, the Sixers in particular giving a lesson in realism on the pick-and-roll.
Like last year
"In attack, they made some changes. They did things differently" points out the Dominican. "Now we have to react and deal with the things we can control. We have to be much better on Thursday. We have to make sure that we come back in defense and in transition, that we contain them and that we don't give them too many possibilities. I feel like they had a lot of open 3-pointers, that's something we need to sort out.".
Overwhelmed by the pick-and-roll between James Harden and Joel Embiid, but also the circulation of the ball, the Celtics therefore find themselves in a situation similar to that of last season, when they were down 3-2 against the Bucks. Al Horford's teammates then won Game 6 in Milwaukee, before concluding at home.
"We have been in this position before" concluded the Celtics veteran. "It's not ideal but we still have a chance. We know what it takes to win away from home.".
[boxplayer al-horford]