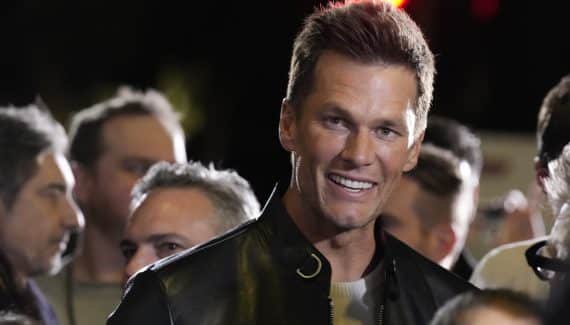 After announcing his (second) retirement in February, Tom Brady, seven-time Super Bowl winner and considered the best quarterback in the history of American football, sets his sights on basketball by investing in the Las Vegas Aces, last champion WNBA. A new chapter he can't wait to start.
"I am very excited to be part of the Las Vegas Aces organization" rejoiced Tom Brady in a press release. "My love for women's sport started at an early age, when I attended my older sisters' games. I have always been a huge fan of women's sports and admire the work the Aces players, staff and WNBA continue to do to grow the sport and empower future generations of athletes. To be able to contribute in any way to this mission as a member of the Aces organization is an incredible honor".
As a reminder, he had already attended an Aces match on May 31, 2022. A meeting that ended in victory against the Conneticut Sun. After having achieved the big blow of signing Candace Parker to free agency, the Las Vegas franchise is making another one with the arrival of Tom Brady in its shareholding.
"Since I bought the franchise, our goal has been to win on and off the field. Tom Brady's presence is a win not only for the Aces and the WNBA, but for women's professional sports as a whole." said Mark Davismajority owner of the franchise.
45-year-old Tom Brady is a five-time Super Bowl MVP. Her arrival in the WNBA landscape could well further accelerate the development of the women's league, and attract other investors.