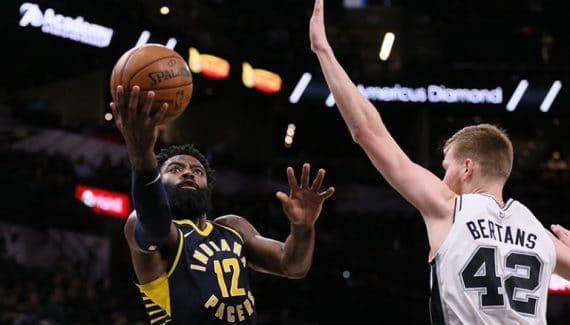 Suspended almost three years ago after testing positive for a "hard drug", Tyreke Evans is allowed to play again in the NBA, and while he trains on the side of Miami, the former Rookie Of The Year is now part of the list of free agents, likely to sign contracts for 10 days, or up to the end of the season.
Now 32, Tyreke Evans is ready to try out with teams to show off his form as he hasn't played since 2019. At the time, he was coming off an average season at the Pacers where he had averaged 10 points. It was in 2018 that he made an impression by turning to 19 points, 5 rebounds and 5 average assists with the Grizzlies. Stats very close to those of his rookie year when he became one of the rare beginners to finish a season with more than 20 points, 5 rebounds and 5 assists/m.
According to ESPN, this is the first time since 2008 that the NBA has allowed a suspended player to return to the NBA. The precedent concerned Chris Andersen, who then became NBA champion with the Heat.