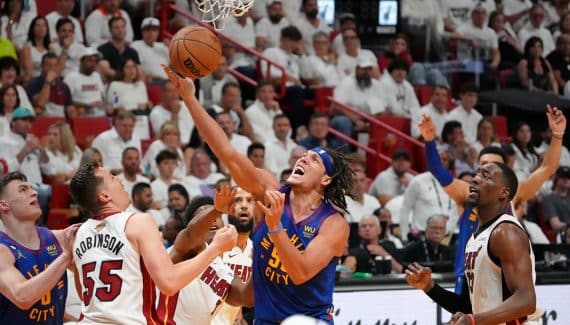 Spectators are loyal for these 2023 Finals. The audience for Game 1 (11.5 million viewers) was confirmed in the second round (11.9) and Game 3 remained in the same vein with 11.2 million people gathered in front of the match on ABC, teaches us Sports MediaWatch.
Once again, it's almost the same audience as Game 3 between the Warriors and the Celtics in 2022 (2% less…) and this Denver – Miami series therefore continues to follow in the footsteps of that of last season, which was however sexier on paper.
The Nuggets' fairly wide victory did not prevent them from obtaining a peak audience of 12.39 million viewers between 10:45 p.m. and 11 p.m., certainly less important than the undecided Game 2 (15.3 million).
As with Game 2, if we look closely at the figures, it is Game 3 – excluding Finals disputed during the Covid period – the least watched since that of 2007 with the Spurs and the Cavaliers. The third match of the duel between Tony Parker and LeBron James had then attracted only 9.49 million people.