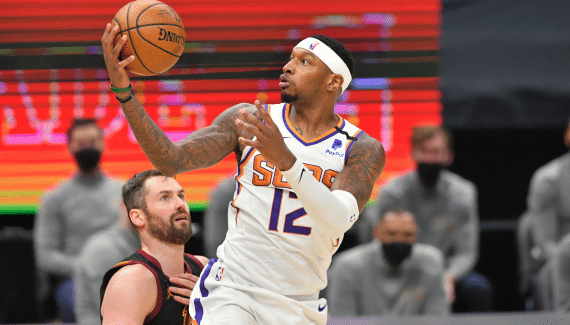 After the "blockbuster trade" between Philadelphia and Brooklyn, things are also moving in Phoenix, which has decided to make a small adjustment in their workforce.
And it is a former member of the house who comes to strengthen the best team in the league, since Torrey Craig arrives in Arizona, in exchange for Jalen Smith and a future 2nd draft round, which join Indiana.
The departure of Jalen Smith, 10th choice of the Draft 2020, was expected during this "trade deadline", since he was not going to continue the adventure with the franchise that drafted him beyond this anyway. season, because she had decided not to activate her "team option".
In Indianapolis, the 21-year-old interior will therefore have the opportunity to obtain playing time and increase his rating, before negotiating a new contract (in Indy or elsewhere?), alongside Tyrese Haliburton, Chris Duarte and Isaiah Jackson, the other nuggets of these Pacers in reconstruction.
As for Torrey Craig, under contract until 2023 and passed by the Suns in 2020/21, where he won in Monty Williams' rotation in the playoffs, he will bring all his experience, his defensive science and his versatility to a roster that is already full of them. And which, above all, aims for nothing other than the title, next June.