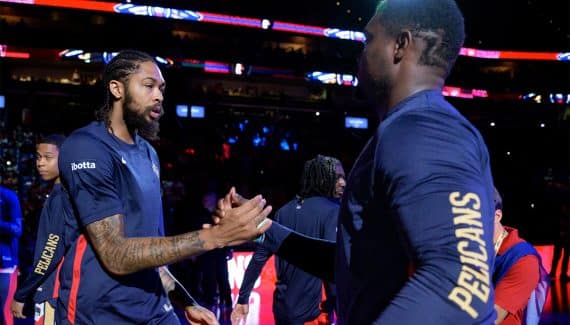 Clumsy at 3-points, the Kings were in trouble against the Pelicans last night. A 36-point defeat (129-93) marked by the double impact of Zion Williamson and Brandon Ingram.
The first thus compiled 26 points at 12/16 shooting, plus 5 assists, 3 rebounds and 3 interceptions, but he did the majority of his damage in the second quarter, scoring 18 points at 8/10 shooting , pounding Sacramento's racket with his attacks from the circle on his left hand.
It was the first shock for the Kings, put on the ropes before receiving the second shock, that of Brandon Ingram, also author of 18 points, this time in the third quarter, 4/4 away.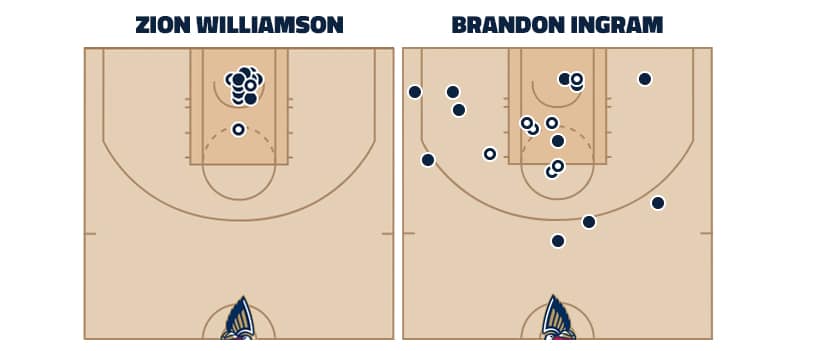 "Tonight we got a glimpse of what we could be", liked Willie Greenthe coach of New Orleans, especially proud of his team's 38 assists. "Z (Williamson) and BI (Ingram) are capable of doing that, night after night. It's good to see them continue to improve and play with each other."
Only the 102nd match together since 2019…
For now, it's not yet completely with each other, but rather one after the other. However, they begin to understand when to attack and let the other attack.
"It's just a question of communication"continues Brandon Ingram. "If someone is hot, you have to let them continue. I did it (in the third quarter). There is enough time on the clock, you have to be patient and get the best shot possible. We both have time to attack and play with each other. »
This is because, as Zion Williamson recalls, with the back and forth of the two men in the infirmary, the duo ultimately played very little together. However, having arrived together at the Pelicans in 2019, they were only able to play 102 regular season games side by side, as they began their fifth season under the same jersey…
"The progress made is undeniable"concludes the strong winger. "We both want the same thing, but we haven't been on the pitch together much. The more we are on the field together, the more our chemistry will build. What (Ingram) did in the third quarter, I couldn't believe it…"