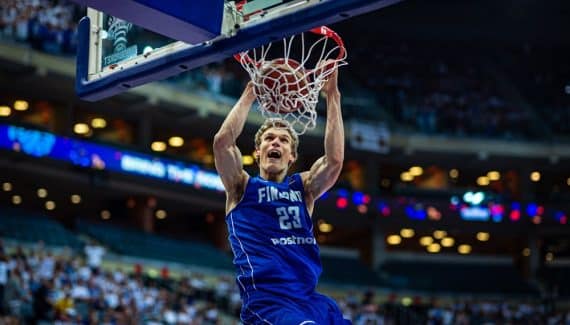 The first round of theEuroBasket has delivered its verdict, and it is therefore time to draw up an initial assessment. If the presence of the NBA superstars made many experts say that it would be the highest level in the history of the competition, we must recognize that they responded present, chaining the big performances and the exploits, and we obviously think of Luka Doncic and Giannis Antetokounmpo, who have exceeded 40 points, of Nikola Jokic, so easy as leader of Serbia. But they weren't the only ones to shine.
THE NBA SUPERSTARS AT THE RENDEZVOUS
Fifteen of the top twenty scorers in the first round play in the NBA (or will play there like Simone Fontecchio). Among the five intruders, we find Sasha Vezenkov, handyman of his Bulgarian selection with 27 points, 12 rebounds on average who plays in Barcelona, ​​but also Dzanan Musa, with 21 points, 4 assists. Common point: they will not be at the rendezvous of the next round.
For the rest, the European superstars of the Great League have largely responded with Giannis Antetokounmpo (29 points, 9 rebounds, 4 assists in 26 minutes), Luka Doncic (27 points, 8 rebounds, 7 assists, 2 steals in 32 minutes) and Nikola Jokic (20 points, 9 rebounds, 4 assists, 2 steals in 24 minutes) who squarely brought their respective selections to first place in their group. Greece and Serbia are even undefeated in five games (only one defeat for Slovenia by Doncic, against Bosnia and Herzegovina).
They are not NBA superstars, but Jonas Valanciunas (18 points, 11 rebounds), Alperen Sengun (18 points, 9 rebounds, 3 assists), Bojan Bogdanovic (18 points, 5 rebounds, 2 assists) even Willy Hernangomez (15 points , 7 rebounds) also responded to the call of the flag, and all four will see the second round.
SATISFACTION
Lauri Markkanen (25 points, 7 rebounds, 2 assists in 26 minutes)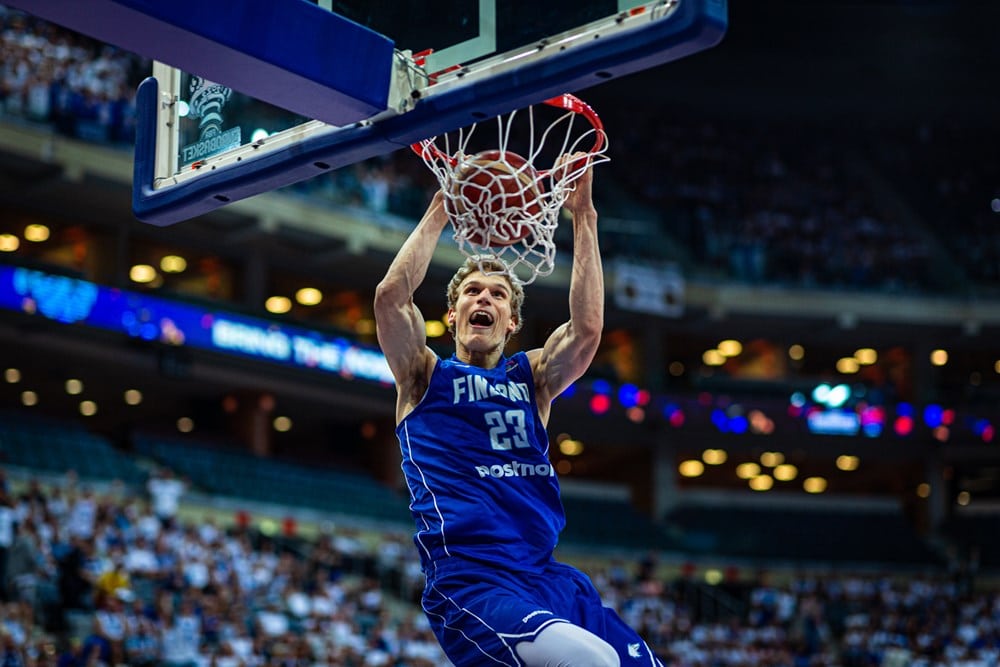 If we fall easily on the saddle in the NBA, because of his defensive limits in particular, Lauri Markkanen remains an almost untenable monster in FIBA ​​basketball. Undisputed star of his selection, the former Cav and future Jazz was again formidable under the blue and white tunic of Finland. Heroic despite the initial loss to Israel, with 33 points and 12 rebounds, he struck even harder to overcome the Czech Republic with 34 points and 10 rebounds. At 26 evaluation with a very clean address at all three levels, Lauri Markkanen continues to prove that he is always ready to transcend himself for his country.
Simone Fontecchio (19 points, 4 rebounds, 3 assists in 27 minutes)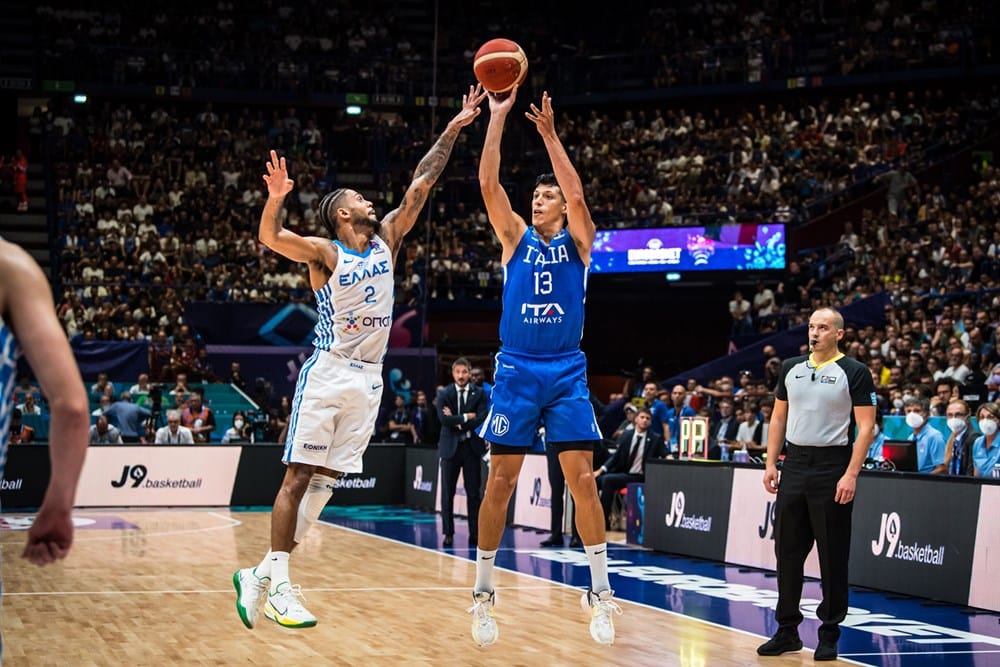 He's the new boss Azzurri ! Future resident of Jazz, Simone Fontecchio perfectly assumed her new rank with a consistency in high performance that was impressive. Never dropped below 14 units, he finished as the team's top scorer four out of five times, with more than decent percentages at 54% from 2-pointers, 42% from behind the arc and 86% in shots. A tall exterior who can punish his direct opponent with a stepback as well as an overflow to go to the circle, Fontecchio confirmed that he had changed in size this season.
Aleksandar Vezenkov (27 points, 12 rebounds, 2 assists in 37 minutes)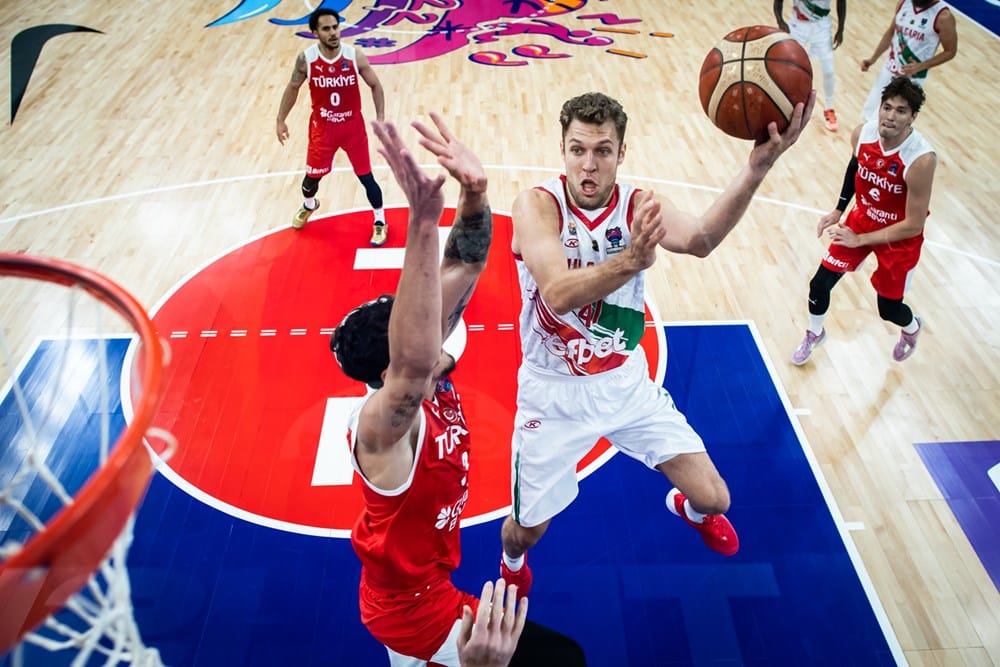 It is typically the European player who should have trouble finding his place in the NBA, because he is not necessarily very athletic, but who oh so deserves his quarter of an hour of glory (if not more)… Star player of his Bulgarian selection, Sasha Vezenkov did not disappoint, far from it, with a breathtaking statistical line and 31 rating, the only player over 30 with the Greek Superman, Giannis Antetokounmpo! With four double-doubles in five games, and 37 minutes of average playing time (!), the Olympiakos winger has multiplied despite the opposing defense which stuck to his tail at each meeting. His address percentages are more than proper at 57-40-93. A masterclass which unfortunately was not enough to pass the first round…
Dzanan Musa (21 points, 4 assists, 3 rebounds in 32 minutes)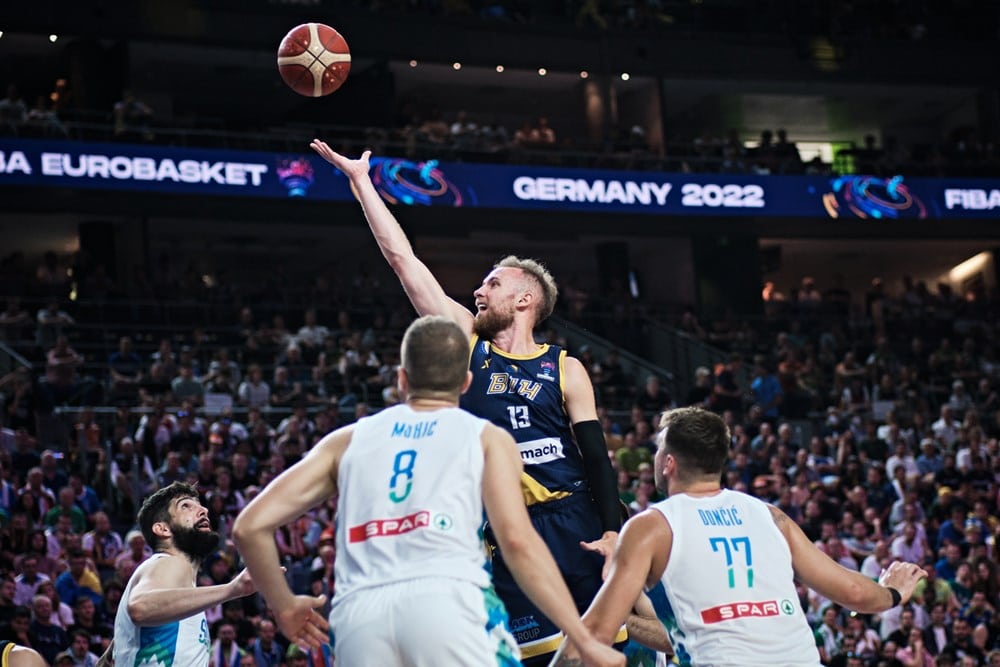 Released in the first round with his native Bosnia and Herzegovina, Dzanan Musa did not spare his mount with 32 minutes on average and more than 20 overall. If he, like his team, stalled against France, the future Real Madrid fullback will have been one of the only Bosnian players to stay the course until the end in the final match against Lithuania, with 22 points and 5 passes. Fullback/winger not necessarily super fast, Dzanan Musa has a knack for manipulating defenses and finding gaps to sneak up to the circle. And a strong character to boot! More than Nurkic, he was the most solid Bosnian from start to finish, on this first lap.
Alexander Mamukelashvili (15 points, 11 rebounds, 2 assists in 35 minutes)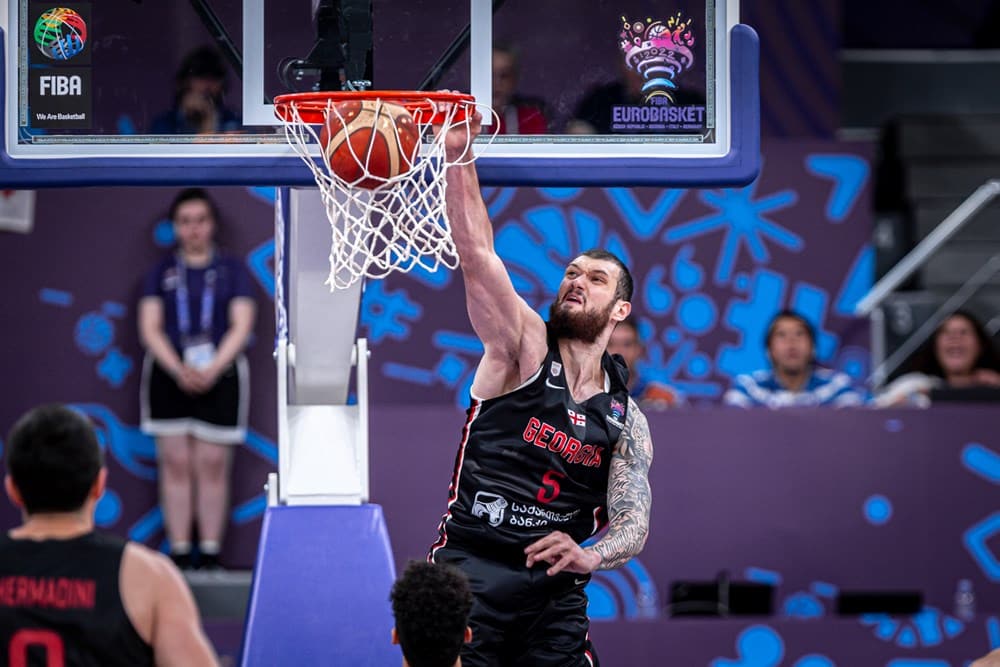 Defeated by Belgium (79-76), Bulgaria (92-80) and Montenegro (81-73), the Georgians did not pass the "cut" of the first round but it was not for lack of having tried from Sandro Mamukelashvili. The power forward finished third in rebounding with 11 catches per game, in addition to his 15 points and a huge activity on both ends of the field, averaging 35 minutes. Particularly prominent in the double overtime victory over Turkey, with 20 points and 12 rebounds, the young interior of the Bucks was the rare ray of sunshine in the Georgian sky in this Euro at home…
Mentions: Vassilije Micic (15 points, 7 assists, 3 rebounds, 19 rating); Manu Lecomte (14 points, 4 assists, 3 rebounds); Guerschon Yabusele (15 points, 4 rebounds, 13 rating); Kendrick Perry (13 points, 7 assists, 17 rating); Svi Mykhailiuk (18 points, 4 rebounds, 3 assists, 16 rating)
DECEPTIONS
Evan Fournier (15 points, 3 assists, 2 rebounds)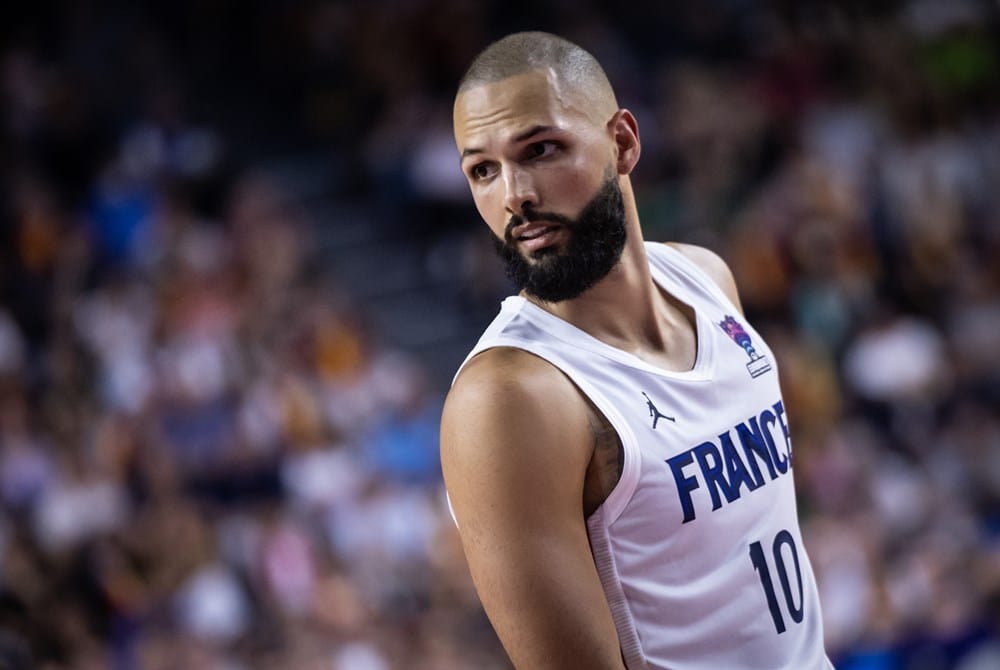 Captain of the Blues, and completely legitimate in this role of leader by example, Evan Fournier nevertheless remains below his standards in the French team (19 points on average at the Olympic Games and the last World Cup ). At 15 points at 38% on shots including 31% from behind the arc, the Knicks scorer shot a lot, but without much success. At 4/12 against Lithuania, 2/9 against Bosnia or even 1/6 against Slovenia, Evan Fournier failed to find his rhythm in the 3-point address. It must be said that these Blues 2022 clearly have a deficit in this area and Evan Fournier simply tried to compensate for it, while being targeted by opposing defenses.
Domantas Sabonis (12 points, 7 rebounds, 3 assists in 28 minutes)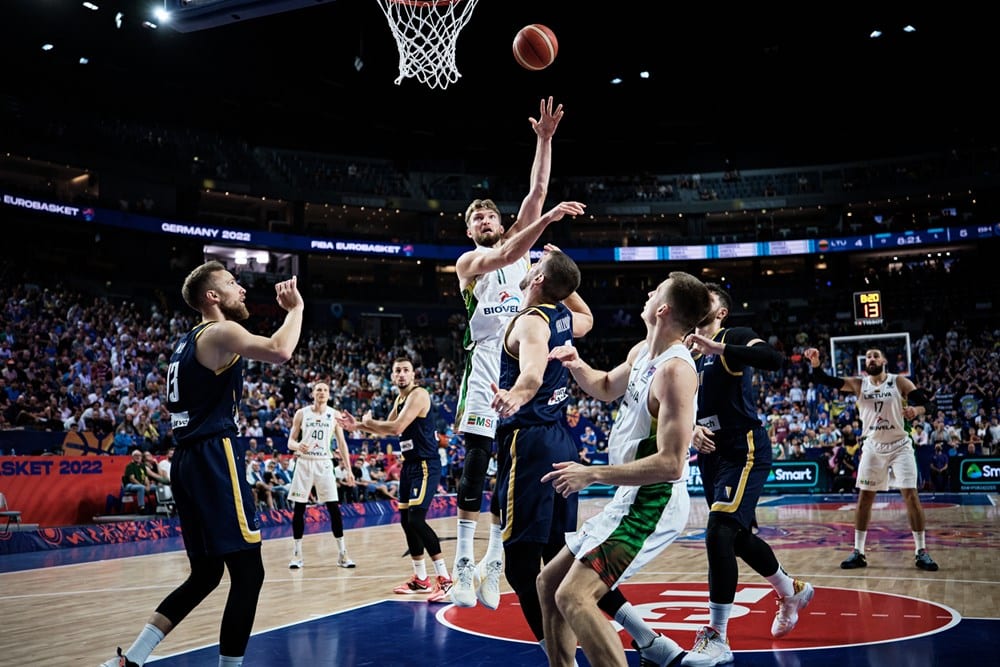 With 30 evaluation at 19 points, 8 rebounds and 4 assists, all 100% on shots at 7/7, Domantas Sabonis shone to offer the first victory of the tournament to his Lithuanian team. But, it was against "little" Hungary (without Adam Hanga as well). It's a recurring problem for the son of legend Sabas: he plays very well in easy matches, but when it starts to get tough, or when the stakes are much higher, he tends to fade away. Not necessarily comfortable in his role as a very offbeat winger next to Valanciunas, the interior of the Kings disappointed on this first round…
Shane Larkin (9 points, 7 assists, 3 rebounds in 34 minutes)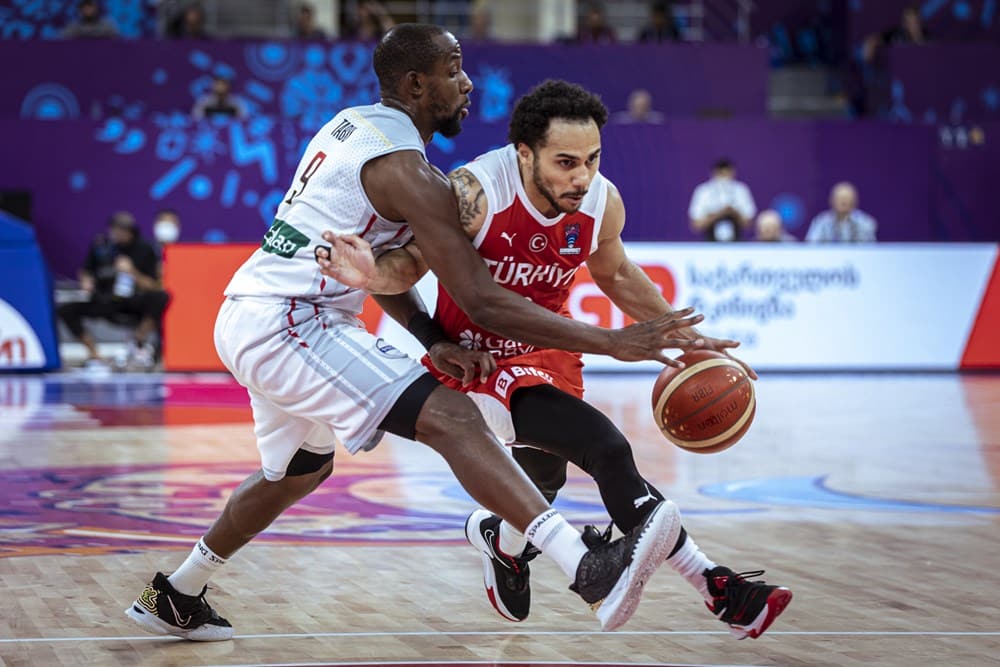 Started well with 18 points and 7 assists in the victory against Montenegro, the American-Turkish leader then went down in speed little by little to finish with two games unworthy of his rank at only 3-points, against Belgium then the Spain. Blame it on a tear in a ligament which largely explains his 36% on shots in this first round, including a very small 32% from 3-pointers… Having left for an MRI in Istanbul when his compatriots were flying to Berlin, Larkin is out of the rest of the tournament, and he will miss two months of the championship and the Euroleague. A blow for the Turks.
Dario Saric (9 points, 7 rebounds, 3 assists in 26 minutes)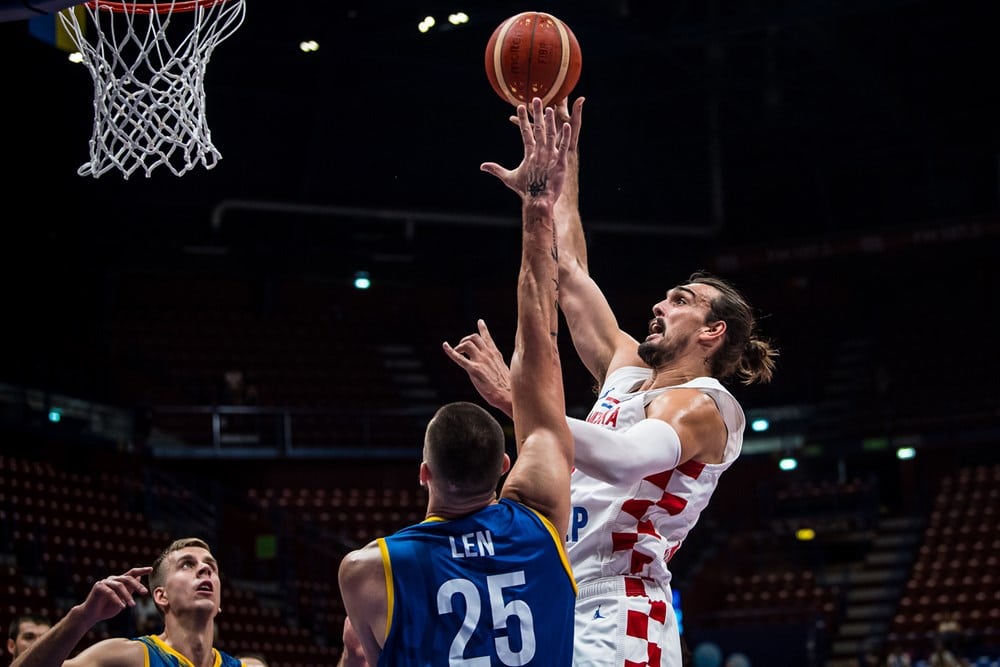 After more than a year of absence, the recovery has been difficult for the Croatian interior… Expected as one of the pillars of his selection, which has hardly climbed to eighth, Dario Saric has not managed to work miracles . As proof, his first match concluded with a 0 point against Greece (0/6 on shots and -2 in evaluation) or his last group match at 0 in evaluation against Ukraine (3 points to 1 /7 on shots). Still borrowed or even heavy on his support, Saric certainly achieved a nice double double (15 points, 12 rebounds) against Estonia, but we can obviously see that he needs time… But his Croatia has none. , which still seems doomed to a premature exit from the road in the final phase.
Goga Bitadze (10 points, 6 rebounds, 2 assists in 23 minutes)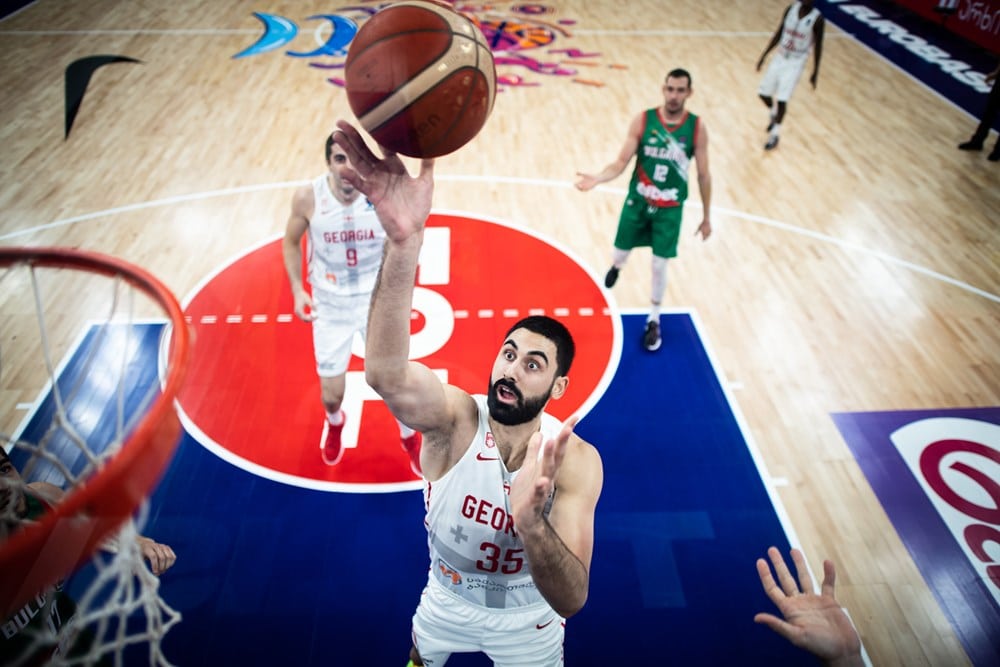 We hesitated to raise the case of Deni Avdija, who is at 18 with 15 points, 8 rebounds and 5 assists but who at the same time has a worrying +/- of -18 on average, but the file of the Georgian pivot , Goga Bitadze, is ultimately much thicker. It must be said that Georgia will not see Berlin, a real collective disappointment, and the young pivot of the Pacers is no stranger to it with a first round inside. Admittedly touched in the ankle and deprived of a match (then spared against Spain), Bitadze had a great opportunity to take over after the injury of captain Toko Shengelia, but his last outing with 5 points, 9 rebounds, 4 passing in the decisive final match against Montenegro was too weak. And what about his involvement in the fight against Turkey… To say the least, a pity!
Mentions: Mario Hezonja (8 points, 7 rebounds, 1 assist); Achille Polonara (11 points, 6 rebounds, 2 assists); Dennis Schröder (18 points, 7 assists, 2 rebounds, 13 rating); Elie Okobo (3 points, 1 rebound); Nico Mannion (6 points, 2 assists)
Photo credits: FIBA