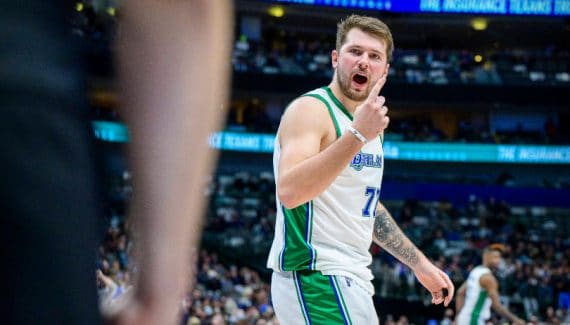 Even if the Raptors are in good shape with their All-Star Fred VanVleet or Gary Trent Jr, and Stephen Curry finds the address for Golden State, difficult to avoid a "backcourt" Ja Morant – Luka Doncic.
The Grizzlies point guard continues to carry his team, now firmly established in the Top 3 of the West, while the Slovenian took longer than usual to regain his explosiveness, but he now seems launched. And Dallas, even with an injured Kristaps Porzingis, is in the Top 5 of the Western Conference!
On the wings, a lot of candidates with DeMar DeRozan, Pascal Siakam, Jimmy Butler, Jaylen Brown or Jaren Jackson Jr. but Giannis Antetokounmpo is almost perfect over the week, while Brandon Ingram is efficient and more passer than ever, for Pelicans who are back in the Top 10 in the West.
Finally, under the circle, the missed and / or lost matches this time ruled out Nikola Jokic and Joel Embiid. It is therefore Anthony Davis who takes last place, despite a very good Karl-Anthony Towns.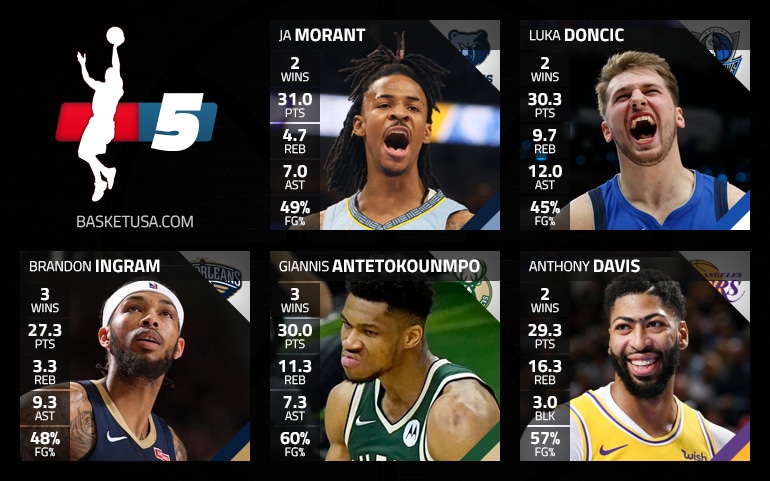 As in the past four seasons, you can vote for the MVP of the week.