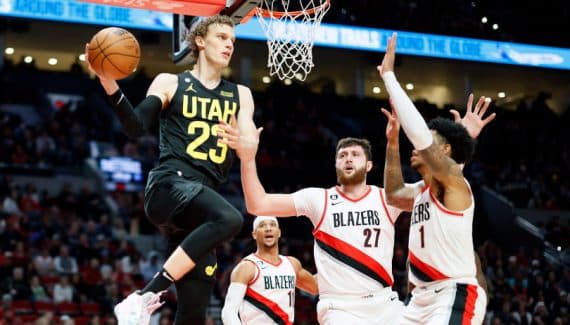 hard to get out Stephen Curry of the five major as the leader of the Warriors evolves at a very, very, very high level on an individual level. Despite the loss to the Suns, Golden State remains on three wins in four games this week, taking advantage of a favorable schedule and a better Klay Thompson in his sneakers.
At his side, we could have put De'Aaron Fox, leader of these Kings who we haven't seen in such good shape for a very long time, but Tyrese Haliburtonsymbol of the Pacers collective, finally has our preference.
On the wings, it's not easy to find a compromise between individual and collective performance, and despite losing balls, we opt for Jaylen Brown, the fullback/winger of the Celtics, the most in-form team in the NBA. By his side, Lauri Markkanen confirms week after week its big start to the season, and its effectiveness in Utah.
Finally, under the circle, it is a Anthony Davis aggressive and dominant that quite easily takes last place.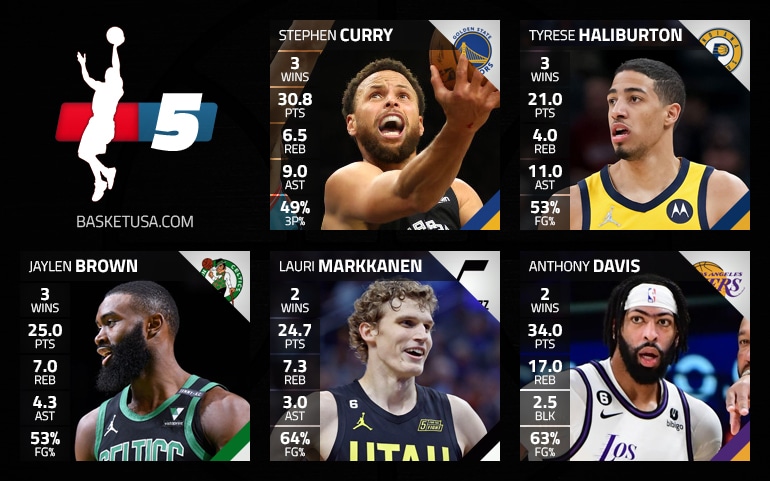 As in past seasons, you can vote for the MVP of the week.
If the poll is not showing, you can vote by clicking on this link