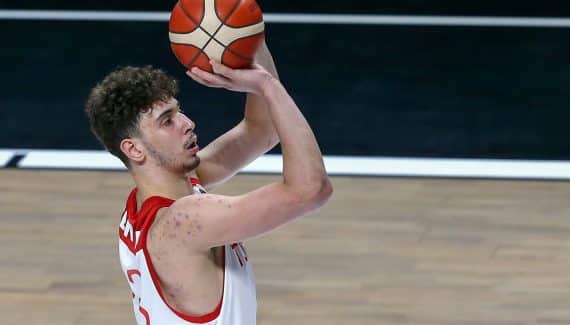 For their third season with Stephen Silas and their post-James Harden era, the Rockets want to continue to progress. The objective is above all to build a competitive team and to improve month after month with young players. The victories will come later, assure the leaders.
As the group is very inexperienced, it has many weaknesses and limitations. The off-season then serves as a laboratory to erase small imperfections.
"It was a good summer"says GM Rafael Stone for the Houston Chronicle. " I am very happy. Summer is more for the players and less for the team. For the player, it's time to work on his weak points. We had pointed out flaws and the player is working on it. Our players really spent time in the gym, worked hard. Even those who weren't in the United States, like Alperen Sengun and Usman Garuba, were good. "
Alperen Sengun, EuroBasket revelation
If the first left the competition after the defeat of Turkey against France in the round of 16, while the second is still in the race with Spain, it is he who has shone the most individually in this EuroBasket, with 16.5 points and 8.2 rebounds average.
"Al-P killed everything. The best way to prepare is to play at a high level."notes Jae'Sean Tate. "I am satisfied with their progress", continues Rafael Stone. "We asked them to work on certain points, they did it on the court and we can see the result. "
Usman Garuba, who faces Finland in the quarterfinals on Tuesday, was more discreet statistically with 4.8 points and 5.3 rebounds on average. But as he missed a large part of last season, this European experience will be essential to launch him before his second season in the NBA.
"I think he can defend at a very high level"says the GM of the Rockets. "Last year was not easy for him, we talked about it together. He was greatly injured. It's good to see him back on the field, to feel confident and to have an impact. "