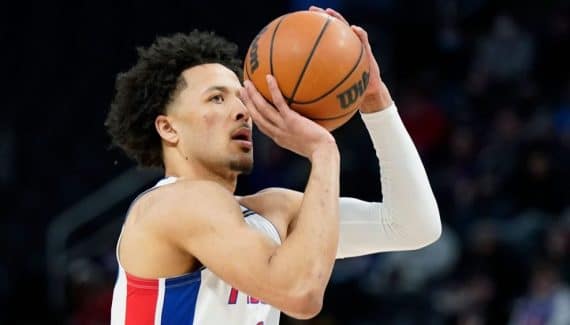 In the West, it is constant since it is Josh Giddey who is rewarded for the third time in a row. The Australian goes on to double-double with the Thunder, to average 13.3 points, 8.6 points and 6.1 assists in January. His percentages are not crazy (44% shooting success, including 28% from 3-pointers) and his team has won only 2 of the 14 games he has played over the month, but the competition is not fierce in his lecture.
Indeed, the favorites for the ROY are in the East this year and after Evan Mobley in October/November and Franz Wagner in December, it is Cade Cunningham who is rewarded as "Rookie of the month" in January in the East.
The Pistons player has clearly increased in power, with 17.3 points, 5.6 assists and 4.2 rebounds on average over the period, even if his Pistons have won only 6 of the 15 games he has played.