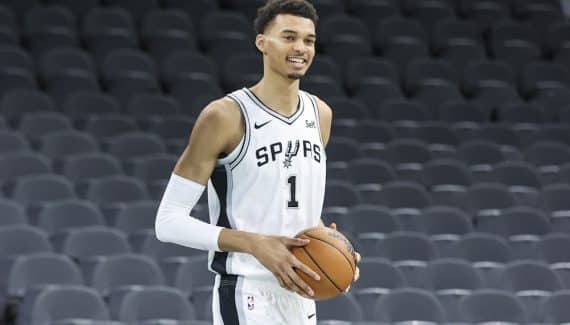 One by one, the franchises reveal their preseason schedule, and Thursday, it was the turn of the Warriors with five meetings spread out from October 7 to 20. While their training camp kicks off Oct. 2, the 2022 NBA champions will begin hosting the Lakers on Oct. 7 at Chase Center, then play the "return game" on Oct. 13 at Crypto.com Arena.
Next, the Warriors travel to Sacramento to challenge the Kings on October 15, with a "return game" at Chase Center on October 18. A double opposition with the appearance of revenge after the series of playoffs won in a snatch by the Warriors.
Finally, on October 20, for the first time since 2007, the Warriors will end this preseason with the reception of the Spurs of… Victor Wembanyama. There should be the big night crowd to see the Frenchman. In preseason, the Warriors have not hosted Spurs for over 40 years! We imagine that "Wemby" has something to do with this choice.