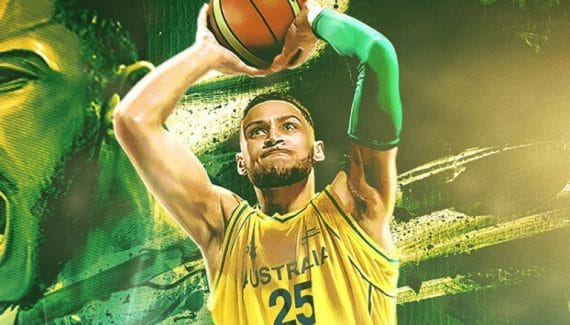 In recent years, Patty Mills had not failed to make foot calls in the direction of Ben Simmons, so that the latter joined him with the Australian selection. For the first time in their career, the two men will share the same jersey. It will not be that of the Boomers, but that of the Nets.
Despite the age difference – 25 years for the former 76ers player against 33 for the former Spurs substitute – they have known each other for many years. Patty Mills recounts, for example, having been very close to her family and to him since her childhood. " I saw him grow not only on the pitch but also off it. So yeah, it's been a long time", remembers the shooterpassed like its counterpart by the Australian Institute of Sports.
By landing in Brooklyn, after being traded for James Harden, the left-hander thus finds a long-time "ally", who is ready if criticism (re) arises after his long months of absence linked to his falling out with Doc Rivers , Joel Embiid and the 76ers.
Three "Australians" in the back
" I have his back"promises Patty Mills, whose teammate will go through a physical upgrade planned by Steve Nash. "I have always supported him, and now I have the opportunity to be with him. I supported him from afar and I wish I had been with him earlier in his career. I'm happy to be able to be with him on this and to help him in any way necessary."
In Brooklyn, Ben Simmons will also be associated with another player who has been slow to return to the courts this season, for other reasons, in the person of Kyrie Irving, a native of Melbourne.
" It really is a good place today"says Patty Mills. "I've been talking to him a lot lately to see what he's doing to keep himself ready, physically and technically. It was positive for me to see and feel where he is. From that perspective, he's a really hungry person who can't wait to play basketball again, especially with our group. The 76ers are no doubt thrilled to hear that…