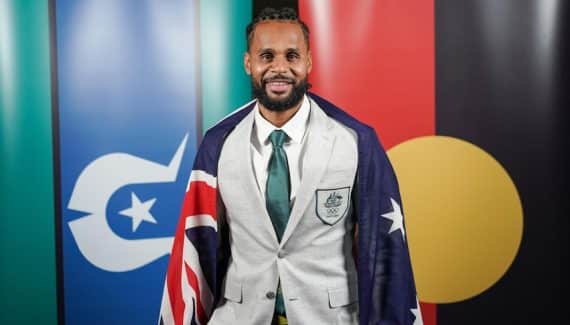 The current tour Patty Mills in Australia also has a political dimension. The Nets player intends to use his notoriety to weigh in on the debate on the constitutional reform undertaken by the Australian Prime Minister, Anthony Albanese. He recently presented a referendum project to amend the constitution to create a representative body for indigenous peoples in Parliament.
" It's not like I speak up often, but if I do, it's because I have something meaningful to say, I have the time, and I have a goal.", supports the Australian starwho spoke with Indigenous Affairs Minister Linda Burney.
" When I'm taken away from the cameras in an intimate space, or in a casual conversation, that's when I really start to share my passion and I can be a little more direct. ", continues the 34-year-old player who has never failed to highlight his Aboriginal roots.
However, the constitution of his native country does not officially recognize the indigenous peoples of the country, i.e. the indigenous population made up of the Aborigines (750,000 people) but also the indigenous people of the Torres Strait (60,000 people). The Prime Minister's proposal to include "one voice", that is to say this advisory body responsible for advising the government on decisions having an impact on these groups, requires a national referendum.
A critical meeting with… Shaquille O'Neal
Elected in May, Anthony Albanese promised that such a consultation would be organized before the end of his term in 2025. Labor is committed to the "Uluru declaration" made in 2017 by Australian Aboriginal leaders in favor of better representation of Indigenous Australians.
Patty Mills' speech comes as the local media questioned the relevance of a recent meeting between the political leader and… Shaquille O'Neal, passing through Sydney.
" Shaq agreed to do some videos and talk about the importance of bringing people together, and that's really the point of [ce projet] and constitutional recognition: lifting up our great country, providing a moment we can all be proud of when Indigenous Australians are recognized in our constitution", said Anthony Albanese.
An approach also appreciated by the replacement for the Nets: " Shaq himself has done a lot in this area in the United States. Any support is great, especially in this place."