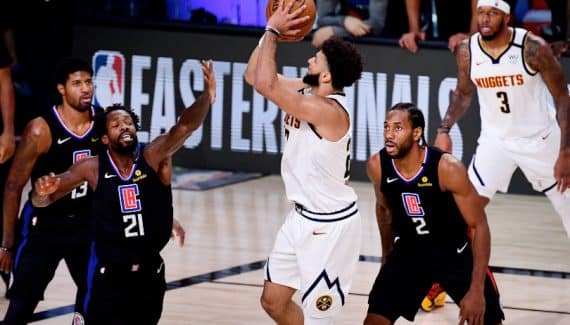 Two years ago today, on September 15, 2020, the Nuggets made NBA history by eliminating the Clippers in seven innings in the conference semifinals.
Even if the context of the "bubble" was extremely particular, never had a team recovered from a 3-1 deficit twice in the same season. After Utah in the first round, it was Los Angeles that suffered the return of Michael Malone's troops. And even stronger, the Nuggets had not only nibbled their delay in the series, but also during the matches, since they had been led three times in a row, by more than 10 points.
" I'm so proud "reacted the coach for ESPN. "The players never gave up, they believed in each other and in themselves. If we listened to what was said during this series, we had no chance. People had assured him. We found a way to beat this very good team three times in a row. No need to add more. "
"You all will now start to respect us"
As he celebrated his 49th birthday that night, Mike Malone couldn't stop singing the praises of his players. "This is our sixth elimination match. We've been in the bubble for 71 days and we're still united. This involvement, this toughness, you don't see that every day. The guys love each other. It's incredible. "
Jamal Murray, author of a Game 7 to 40 points and who had carried the Nuggets with Nikola Jokic in this decisive meeting, had rebounded on the comments which surrounded the services of Denver in these playoffs. Those of the famous people that Mike Malone was talking about.
"There's Shaquille O'Neal, Charles Barkley, journalists Zach Lowe and Stephen A. Smith… You're all going to start respecting us now, because we work. We shouldn't have been down 3-1 but we came back against the Clippers and it's a great achievement. So it's nice to change the speeches a bit. "