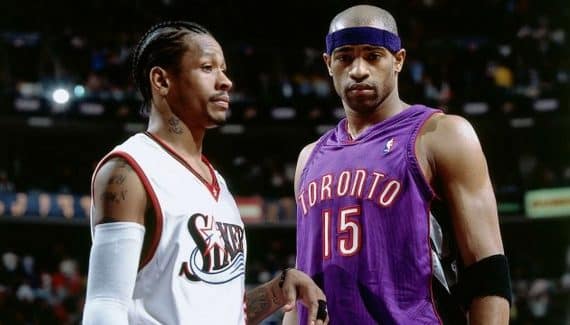 Allen Iverson warned: "I told the guys that I wasn't going to play like in Game 1, because I hadn't been very smart. I didn't know if I was going to shoot, but I knew my level would be better. »
Author of a Game 1 to 36 points but only 11/34, "The Answer" had failed to prevent the defeat of his team. Vince Carter and the Raptors had therefore already taken the advantage of the field and Game 2 was a "must win".
The league's leading scorer and future MVP of the regular season (he will be officially crowned a week later) will therefore not have lied. With 54 points at 21/39 to shoot, including 3/5 to 3-pointers and 9/9 to free throws, Allen Iverson pulled out all the stops. And again, fortunately for the counters, he got through on the return locker room with an ugly 1/8 to shoot in the third quarter.
But in the last, as in the second (20 points), it is " phenomenal rejoices Larry Brown. The Philadelphia back scored 19 of his team's last 20 points and killed the game with two baskets (including one with the fault) in the dying seconds.
"I always thought that the only person who could stop me was myself", reacted Allen Iverson. "The only thing I care about is winning. If I shoot very badly and we win, that's all that matters. »
Philadelphia wins 97-92 and ties. It will therefore now be up to Vince Carter to react, in what remains a memorable series and undoubtedly one of the most beautiful duels of scorers of the 2000s.