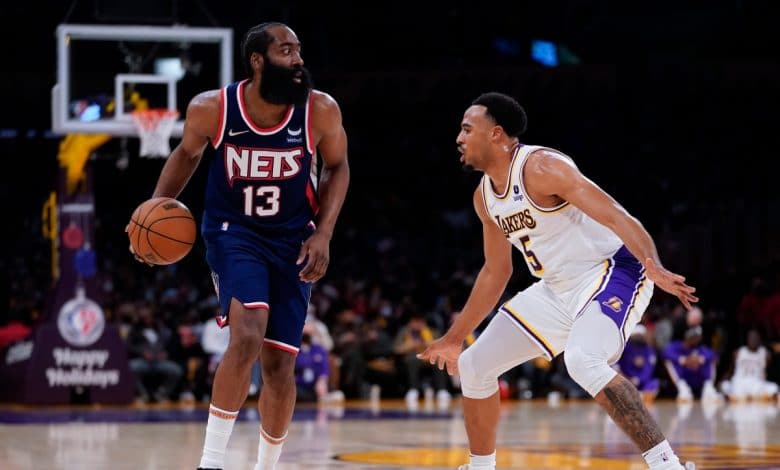 Concern in Brooklyn: Star James Harden, the team's second-leading scorer, suffers from an hyper-extension of his left knee and will be forfeited from the Nets' trip to Portland on Monday night, the NBA franchise announced.
While no details were given on the severity of his injury, Harden's absence could, depending on the damage to the ligaments and joint, range from a few days to a few weeks or even months.
After a 2020-21 regular season almost cut in half, due to a big tear in a thigh, the triple top scorer in the League (2018, 2019, 2020), had regained good physical capacities since the start of the championship, missing only a few matches after having to undergo the health protocol related to COVID-19.
Behind the essential Kevin Durant, Harden, 32, is Brooklyn's most prolific player (22.4 pts, 9.7 assists, 8.1 rebounds in 34 matches), despite a drop in his shooting success rate (41.7%).
And in Portland, the Nets hoped to field for the second time this season only their "Big3", Kyrie Irving having finally been able to make his debut last week.
The leader, prevented from playing in New York by a municipal decree because of his refusal to be vaccinated, had until then been excluded from the team, before being recalled, given numerous absences linked to COVID- 19, to play away matches.
The quest for alchemy between the three stars is therefore still lagging behind, even if this is not too visible in the standings, the Nets being 2nd in the Eastern Conference and therefore still considered favorites for the title.