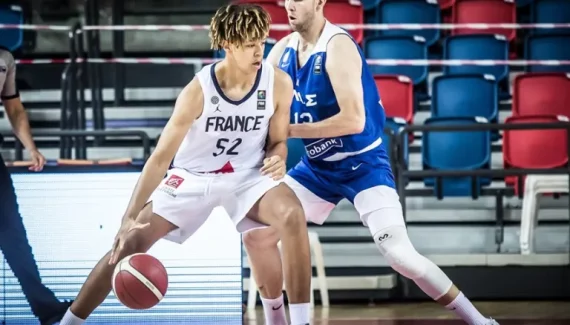 Small program change for Zacharie Perrin, who will be good in the United States this season, but not in the NCAA Illinois squad. The former MVP of the Pro B hopefuls championship (21.5 points, 10.9 rebounds, 2.7 average assists) has indeed announced, on his social networksthat he would not join his future university until the start of the 2023 school year, when it was initially planned that he would wear the Fighting Illini jersey this season.
Zacharie Perrin has instead chosen to play his 2022/23 season on the high school circuit, within the Christian Sunrise Academy, a high school in Kansas well known for its basketball program. It is particularly in the ranks of this academy that Shaedon Sharpe, the rookie of the Blazers, made his mark for a few months before briefly joining Kentucky, then the NBA.
During this final preparatory year before joining the university championship, Zacharie Perrin will notably team up with several major "prospects" in the United States, such as Matas Buzelis, future player of Team Ignite in the G-League, or Scotty Middleton, Ohio State's future Buckeye.