Basketball News
NBA: summary of matches in the circuit including that between the Suns and the Lakers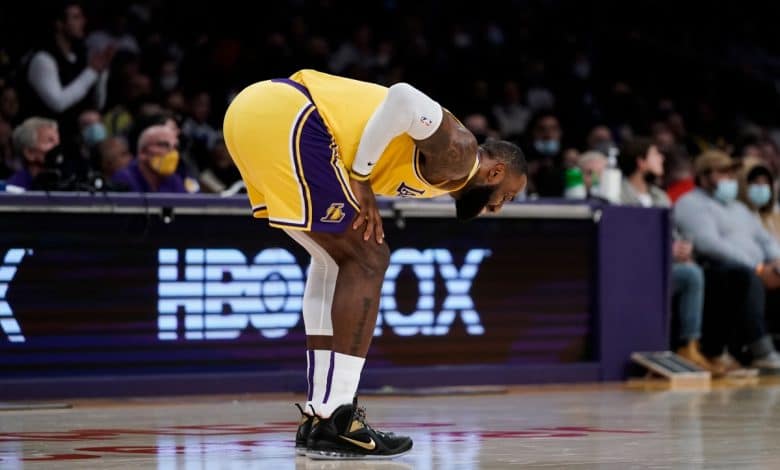 A very painful third quarter for LeBron James and the Los Angeles Lakers set the table for a 108-90 loss to the Phoenix Suns on Tuesday.
James gave Lakers fans a scare in the third quarter. Completing a basket breakthrough with the stride shot, James landed on Jae Crowder's foot causing his left ankle to twist slightly.
The star player of the Lakers remained a few moments on the ground to chase away the pain before resuming his place in the training. James still finished the game with 34 points and seven rebounds, but his health will be monitored in the coming days.
The third quarter saw the Suns dominate rivals 31-21 and Carmelo Anthony was sent off after arguing with the official that a player had fouled at his expense. The Suns were able to forge a 20-point lead in the fourth quarter and went on to a 25th win in their 30th game of the campaign.
The Lakers have a disappointing 16-16 record this season, they who are deprived of the services of Anthony Davis with a knee injury. Russell Westbrook finished the game with 22 points and 10 rebounds.
In the Suns, Devin Booker amassed 24 points and nine rebounds while his teammate Deandre Ayton netted a brace with 19 points and 11 rebounds.
Elsewhere in the NBA
Pacers 96 – Heat 125
IND: Caris LeVert and Chris Durte each scored 17 points
MIA: Duncan Robinson and Tyler Herro both scored 26 points
Pistons 91 – Knicks 105
DET: Isaiah Stewart amassed 9 points and 11 rebounds
NYK: double 21 points and 11 rebounds for Julius Randle
Trail Blazers 97 – Pelicans 111
Trail Blazers 97 – Pelicans 111
POR: Damian Lillard ended his night with 39 points
NOP: Josh Hart made his presence felt with 20 points
Timberwolves 102 – Mavericks 114
Timberwolves 102 – Mavericks 114
MIN: evening of 26 points and 14 rebounds from Karl Anthony-Towns
DAL: Jalen Brunson has 28 points