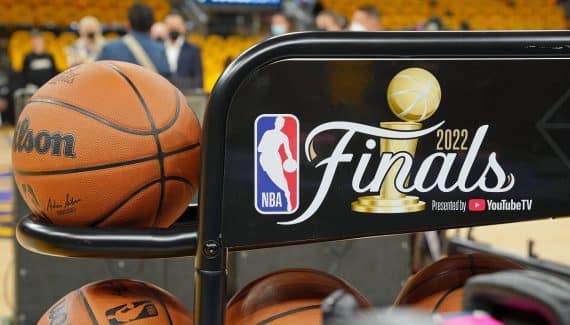 Even though the total number of viewers has been declining over the years, ratings remain important to the NBA's economy. To improve them, the league has decided to change the schedules of NBA Finals matches.
Usually airing at 9:00 p.m. Eastern Conference Time, these fixtures are going to be brought forward this year, we learn. The Athletic. All matches will start at 8:30 p.m., except Game 2 and Game 7, scheduled on a Sunday. They will start at 8:00 p.m.
The reason behind this change is simple. The NBA very often dominates audiences among 18-49 year olds and to keep this population in front of their screens, it is better that the game does not end after midnight.
Adapt to a more volatile target
By starting the most watched games of the season earlier, the league gives itself more chances of having big audiences and big peaks in "money time".
As a reminder, the 2022 Finals had attracted an average of 12.4 million viewers. A relatively low score since only the 2007 Finals between the Spurs and the Cavaliers (9.3 million) and those of 2003 between the Spurs and the Nets (9.9 million viewers) had done worse for 35 years (excluding the 2020 Finals in the "bubble" ).
The 2023 Finals schedule
Game 1 – June 1 at 2:30 a.m. French time
Game 2 – June 4 at 2:00 a.m. French time
Game 3 – June 7 at 2:30 a.m. French time
Game 4 – June 9 at 2:30 a.m. French time
Game 5 – June 12 at 2:30 a.m. French time
Game 6 – June 15 at 2:30 a.m. French time
Game 7 – June 18 at 2:00 a.m. French time